Housing Secretary announced on 10 February 2021, that the Government will provide an extra £3.5m to help remove unsafe cladding from high-rise buildings over 18m.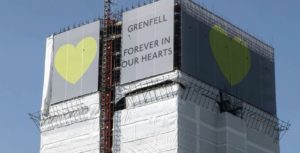 The £3.5bn fund announced by Robert Jenrick is in addition to the £1.6bn released for the Building Safety Fund, announced last year, to try and help the estimated 700,000+ affected people.
Meanwhile, the Inquiry, which has now resumed, has heard for the first time from Grenfell's cladding manufacturer, Arconic.
Sales Manager Deborah French told the Inquiry that she was never given any safety training by her manager. It was also highlighted how Arconic was able to sell a more flammable type of product in the UK, than elsewhere in the World where building regulation are stronger.
Deborah French said that was 'very rare' for customers raise any questions about the fire safety of the cladding and so it was 'not something that was discussed'.
Claude Schmidt, the President of Arconic's French arm, has admitted that the company 'misled' and 'lied' to customers about fire safety. ITV reports that Mr Schmidt responded to several emails highlighting that they were aware of the dangers of the cladding years before the fire.
In February 2021, SHP and IFSEC Global spoke to Gill Kernick, Master Consultant at JMJ Associates, and former Grenfell resident. Moving out three years before the tragedy in 2017, she has been a high-profile voice on the subject. In this episode of the Safety & Health Podcast, Gill talks about about the pressing need to improve building safety and prevent low probability, high consequence events – such as Grenfell – from happening again.