People unable to work for more than seven days because of coronavirus (COVID-19) can obtain an isolation note through a new online service. Isolation notes will provide employees with evidence for their employers that they have been advised to self-isolate due to coronavirus, either because they have symptoms or they live with someone who has symptoms, and so cannot work.
Recent developments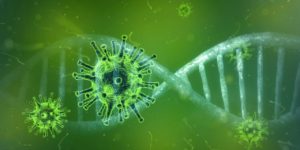 At yesterday's daily coronavirus briefing, Cabinet Office Minister Michael Gove said the UK must go "further, faster" to ramp up coronavirus testing capacity. The government has set a target of carrying out 25,000 tests a day – but that will not be met until the end of April.
Mr Gove said there was a global shortage of the chemicals needed to test patients.
He made a series of announcements:
He announced that the first thousand new ventilators will come off the production line this weekend;
The government has ordered 10,000 CPAP devices to deliver oxygen before full ventilation is needed;
He encouraged people to get in touch if they feel they are being made to work in unsafe conditions;
5 million most vulnerable people are being helped to get food and medicine;
The Army and the RAF are helping the NHS, including flying a critically ill patient from the Shetland Islands to Aberdeen;
He conceded that the government's testing capacity is being constrained by the supply of specific chemicals, but the government is working with academics and the private sector to increase the number of test centres.
NHS England's Stephen Powis gave an update on the medical situation:
NHS Nightingale hospital at London's Excel Centre will be open to patients at the end of the week;
We "should not read too much into" the plateauing of the numbers of new infections;
Experts hope to see a related plateauing of hospitalisation numbers in the next few weeks – there is a lag;
He emphasised that "green shoots" of better news does not mean restrictions can be eased. He said it is vital people continue with social-distancing;
Testing of NHS staff to see who has the virus is being "ramped up" and NHS trusts are drawing up lists of staff to be tested;
Gove, Powis and deputy chief medical officer for England, Dr Jenny Harries all emphasised that the aim of the policy is to reduce the spread of the virus and keep serious cases within NHS capacity.
All three said social distancing had to continue and urged people to comply with the rules.
Dr Harries also emphasised that young people are not immune from the serious effects of coronavirus and urged them to stay at home.
Other developments:
This morning, Housing Secretary Robert Jenrick told Sky News that the UK is aiming to increase the number of tests for coronavirus to 25,000 a day by the middle of April;
In Scotland, MSPs are set to push through emergency powers to tackle the crisis. The proposed bill sets out new rules to prevent tenants from being evicted and to keep the judicial system running;
The death toll in the US has surpassed 4,000 and officials predict that as many as 200,000 people could die in the country. US President Donald Trump warns of "very painful" weeks ahead;
Cases in India continue to rise as the country is racing to build low cost ventilators to prepare for the widening outbreak;
More African countries are reporting their first cases;
Virus outbreaks continue to affect cruise ships in the Americas and Australia, as well as a US aircraft carrier;
New research from the UK suggests that losing your sense of smell and taste could be a good way to tell whether you're infected. King's College London says its scientists have asked people to log their symptoms daily in an app. 59% of the 1.5 million people who participated and tested positive, noticed a loss of smell and taste.
Latest figures
Figures from 31 March on Worldometer show:
Globally
859,770 confirmed;
42,340 deaths.
UK
25,150 confirmed;
1,789 deaths.
Ireland
3,235 confirmed;
71 deaths.
Online isolation notes launched
People unable to work for more than seven days because of coronavirus (COVID-19) can obtain an isolation note through a new online service. Isolation notes will provide employees with evidence for their employers that they have been advised to self-isolate due to coronavirus, either because they have symptoms or they live with someone who has symptoms, and so cannot work. As isolation notes can be obtained without contacting a doctor, this will reduce the pressure on GP surgeries and prevent people needing to leave their homes.
For the first seven days off work, employees can self-certify so they don't need any evidence for their employer. After that, employers may ask for evidence of sickness absence. Where this is related to having symptoms of coronavirus or living with someone who has symptoms, the isolation note can be used to provide evidence of the advice to self-isolate.
People who need to claim Universal Credit or Employment and Support Allowance because of coronavirus will not be required to produce a fit note or an isolation note.
The notes can be accessed through the NHS website and NHS 111 online.
For more information, click here.
Major UK supermarkets bring in safety measures 
Major supermarkets in the UK are bringing in measures to prevent the spread of coronavirus, including limiting the number of people in stores and floor markings to help customers maintain a safe distance while queuing.
Sainsbury's, Tesco, Asda and the Co-Op are among those to implement changes, including extra hand sanitisers in stores for staff and customers to use, cleaning products to wipe down baskets or trolleys and putting up protective screens at checkouts.
Stores have also asked people to try to arrive throughout the day, rather than first thing in the morning, and to pay by card.
Companies not doing enough?
The business select committee has said that it's received thousands of messages from concerned workers who still have to go into work in the UK – including office-based staff, travel agents and furniture manufacturers.
Rachel Reeves, Labour MP and head of the committee, said that "many businesses are not doing what the government is asking them to do.
"Lots of workers have told us that even if they have symptoms, or are living with a vulnerable person, they are still being made to go to work. That's not acceptable. The government has put in place a scheme for income replacement, which business should use to pay staff if they're not coming to work."
She also called for other firms, such as call centres, to ensure staff can work from home: "In time, businesses will be held accountable for their role, what they've done in this pandemic."
Performing health/medical surveillance: Coronavirus (COVID-19)
The HSE has issued guidance for occupational health providers, appointed doctors and employers. In the light of advice from Public Health England on COVID-19, HSE has set out in the guidance below, what it describes as a proportionate and flexible approach to enable health/medical surveillance to continue. It applies where workers are undergoing periodic review under several sets of health and safety regulations. The guidance balances the current constraints presented by the COVID-19 outbreak and the need to protect the health, safety and welfare of workers.
Prime Minister's address
On 23 March, Prime Minister Boris Johnson announced a major ramping up of coronavirus measures. From last night, people in Britain are allowed to leave their homes for only "very limited purposes", such as shopping for basic necessities; for one form of exercise a day; for any medical need; and to travel to and from work when "absolutely necessary".
Key points from the PM's address:
People have been warned not to meet friends or family members who they do not live with;
Shopping is only permitted for essentials like food and medicine, and people are advised to do it "as little as you can";
Police have powers to enforce the rules, including through fines and dispersing gatherings;
All shops selling non-essential goods, such as clothing and electronic stores, are ordered to close;
Libraries, playgrounds, outdoor gyms and places of worship are to close;
All gatherings of more than two people in public – excluding people you live with – are banned;
All social events, including weddings and baptisms are banned;
Funerals are not included in the new restrictions;
Parks will remain open for exercise but gatherings will be dispersed;
The restrictions are "under constant review" and will be checked again in three weeks. They will be relaxed "if the evidence shows we are able to", said the prime minister.
School closures and key workers
Parents have been told that if you can keep your children at home, do so. But key workers still have the right to send their children to school. These are workers in:
Health and social care, including doctors, nurses, midwives, paramedics, social workers, care workers, and other frontline health and social care staff;
Education and childcare;
Key public services including those essential to the running of the justice system, religious staff, charities and workers delivering key frontline services, "those responsible for the management of the deceased", and journalists and broadcasters who provide public service broadcasting;
Local and national government;
Food and other necessary goods, including those involved in food production, processing, distribution, sale and delivery;
Public safety and national security, including police and support staff; Ministry of Defence civilians, contractor and armed forces personnel; fire and rescue service employees, border security, prison and probation staff and other national security roles;
Transport;
Utilities, communication and financial services.
The Coronavirus Bill, introduced in the House of Commons on 19 March 2020, received Royal Assent on 25 March 2020 and is now in force.
The purpose of the Act is to enable the Government to respond to an emergency situation and manage the effects of a covid-19 pandemic. A severe pandemic could infect up to 80% of the population leading to a reduced workforce, increased pressure on health services and death management processes. The Bill contains temporary measures designed to either amend existing legislative provisions or introduce new statutory powers which are designed to mitigate these impacts.
Chief medical adviser Prof Chris Whitty advises that the group of people who should take "particular care to minimise their social contact" are:
People over the age of 70
Other adults who would normally be advised to have the flu vaccine (such as those with chronic diseases);
Pregnant women.
Many businesses have begun to embrace the idea of flexible working and working from home and, in the current climate, more and more of us may find ourselves plunged into doing so for longer than the one to two days a week, which employers and employees adapt to fairly easily, potentially leading to increased work-related stress and mental health conditions for employers.
It is predicted that by 2020, half of UK's workforce will work from home, according to the Office for National Statistics. SHP, Barbour EHS and The Healthy Work Company have compiled a home working hub to provide research, case studies, videos and resources to enable you to lead this transition in a way which safeguards the health and wellbeing of your teams and maximises the opportunity to embrace new ways of working for the future and how to maintain a positive mental health and limit stress, as well as helpting to create a healthy workplace for individuals.
COVID-19: stay at home guidance
Public Health England has issued stay at home guidance for:
People with symptoms that may be caused by coronavirus, and do not require hospital treatment, who must remain at home until they are well;
Those living in households with someone who shows symptoms that may be caused by coronavirus.
How do I know if I have coronavirus?
BBC News' Health and Science Reporter, Laura Foster, takes a look in this short video.
---
Other related content from SHP and IFSEC Global
---
Can employers be prosecuted if employees are exposed to COVID-19?
Amidst all the coronavirus headlines, some commentators have speculated that employers may be about to face prosecution if they don't take all precautions possible to protect staff and third parties from infection. Is this really the case, find out here?
Supermarkets ask customers to stop stockpiling
UK retailers including Tesco and Sainsbury's urge customers to resist stockpiling due to coronavirus, which is disrupting supply chains, SHD Logistics Editor Kirsty Adams spoke to the Chief Executive officer of cold chain operator Fowler Welch and two renowned supply chain academics about the risk, resilience and preparation behind grocery warehousing and supply.
Chancellor Rishi Sunak unveiled a £30bn package to help the economy get through the coronavirus outbreak in his Budget on 11 March. He added that the NHS would get "whatever resources it needs".
The measures put in place to mitigate the effect of the coronavirus outbreak include:
£5bn emergency response fund to support the NHS and other public services;
Statutory sick pay will be paid to all those who choose to self-isolate, even if they don't have symptoms;
Those on employee benefits who get ill will be able to "claim from day one instead of day eight";
A £500m "hardship fund" to be given to local authorities to help vulnerable people in their areas;
Firms with fewer than 250 staff will be refunded for sick pay payments for two weeks;
Small and medium-sized businesses will be able to access "business interruption" loans of up to £1.2m;
Business rates will be abolished for firms in the retail, leisure and hospitality sectors with a rateable value below £51,000. The measure will apply to firms including shops, cinemas, restaurants and hotels;
"Fiscal loosening" of £18bn to support the economy this year, taking the total fiscal stimulus to £30bn.
Coronavirus pandemic
On 11 March, the outbreak was labelled a coronavirus pandemic by the World Health Organization (WHO). WHO Chief Dr Tedros Adhanom Ghebreyesus said the number of cases outside China had increased 13-fold over the past two weeks. He said he was "deeply concerned" by "alarming levels of inaction" over the virus.
A pandemic is a disease that is spreading in multiple countries around the world at the same time.
Local elections postponed
The government has announced that May's local and mayoral elections in England will be postponed for a year due to the coronavirus outbreak. It comes after the Electoral Commission said the polls should be delayed until the autumn to "mitigate" the impact of the virus.
Getting your workplace ready for COVID-19
The World Health Organization has set out guidance on how businesses and employers can help to stop the spread of the new coronavirus disease.
How does coronavirus spread?
When someone who has COVID-19 coughs or exhales they release droplets of infected fluid. Most of these droplets fall on nearby surfaces and objects – such as desks, tables or telephones.
People could catch COVID-19 by touching contaminated surfaces or objects – and then touching their eyes, nose or mouth. If they are standing within one meter of a person with COVID-19 they can catch it by breathing in droplets coughed out or exhaled bythem. In other words, COVID-19 spreads in a similar way to flu.
Preventing coronavirus in the workplace
The guidance stresses that employers should start taking these the following measures now, even if COVID-19 has not arrived in the communities where they operate:
Make sure your workplaces are clean and hygienic.

Surfaces (eg desks and tables) and objects (eg telephones, keyboards) need to be wiped with disinfectant regularly.

Promote regular and thorough hand-washing by employees, contractors and customers.

Put sanitizing hand rub dispensers in prominent places around the workplace. Make sure these dispensers are regularly refilled;
Display posters promoting hand-washing;
Offer guidance from occupational health and safety officers;
Make sure that staff, contractors and customers have access to places where they can wash hands with soap and water.

Promote good respiratory hygiene in the workplace.

Display posters promoting respiratory hygiene. Combine this with other communication measures;
Ensure tissues are available at your workplaces, for those who develop a runny nose or cough at work, along with closed bins for hygienically disposing of them;

Advise employees and contractors to consult national travel plans before going on business trips.
Brief your employees, contractors and customers that if COVID-19 starts spreading in your community anyone with even a mild cough or low-grade fever (37.3 C or more) needs to stay at home.

Make clear to employees that they will be able to count this time off as sick leave.
The guidance goes on to advise on procedures for employees who travel (before travelling, during and after), and sets out advice for getting a business ready should COVID-19 arrive in the workplace. It is stressed that simple a precautionary measure and planning can make a big difference. Action now will help protect your employees and your business.
Your organisation is now making preparations for the coming coronavirus pandemic and you are deluged with specific concerns, information and action plans that need to be developed. Amongst the many questions being asked by the Board, should be a cut through question: 'What are our health and safety criminal law obligations in dealing with the Coronavirus, what do we have to do and how can we protect ourselves from blame if we get it wrong?'
Read Lawyer Simon Joyston-Bechal's take on it here.
Coronavirus action plan. A guide to what you can expect across the UK
In February, the government declared coronavirus a "serious and imminent threat" to public health, as it announced new powers to fight its spread. Under the measures, people can now be forcibly quarantined and will not be free to leave.
On 3 March, the government revealed its coronavirus action plan. It believes that in a "stretching scenario", up to a fifth of the workforce may be off sick during the peak of an epidemic.
Some points from the government's briefing include the following:
A possible delay strategy could be used to move the peak of the outbreak to warmer months so that it does not overlap with normal flu and allows more time for research;
There are plans ready for a range of outcomes, from mild pandemic with low impact on services (like Swine Flu in 2009) through to severe and prolonged pandemic;
There are plans for the Ministry of Defence to provide support to Civilian Authorities if requested;
If the disease becomes established in the UK, further measures to be considered include closing schools, home working and reducing large-scale gatherings;
Police would concentrate on serious crimes and maintaining public order if a lot of officers are on sick leave, in the case of the disease being fully established;
There could well be an increase in deaths, particularly amongst the vulnerable and elderly;
Concessions may be made by tax officials if businesses struggle to pay tax bills;
Some non-urgent care in the NHS may be delayed to focus on treating coronavirus patients;
Recently retired doctors and nurses may be called back to work.
While the vast majority of patients will have a mild to moderate illness, similar to seasonal flu, a minority will require hospital care and a small proportion could die, the plans warn.
The policy paper, issued by the Department of Health and Social Care, details what the health and social care system across the UK has done to tackle the coronavirus (COVID-19) outbreak, and what it plans to do next.
It is based on the government's experience dealing with other infectious diseases and its influenza pandemic preparedness work. It is stressed that the exact response to coronavirus (COVID-19) will be tailored to the nature, scale and location of the threat in the UK, as understanding of this develops.
This document sets out:
What is known about the virus and the disease it causes;
How government have planned for an infectious disease outbreak such as the coronavirus (COVID-19) outbreak;
The actions taken so far in response to the coronavirus (COVID-19) outbreak;
What government are planning to do next, depending on the course the coronavirus (COVID-19) outbreak takes;
The role the public can play in supporting this response, now and in the future.
The current novel coronavirus (COVID-19) outbreak, which began in December 2019, presents a significant challenge for the entire world, says the Department. The UK government and devolved administrations, including the health and social care system, have planned extensively over the years for an event like this, it says. Therefore, it is stressed that the UK is well prepared to respond in a way that offers substantial protection to the public.
The initial response to the outbreak had the fundamental objectives to deploy phased actions to Contain, Delay, and Mitigate any outbreak, using Research to inform policy development. The different phases, types and scale of actions depends upon how the course of the outbreak unfolds over time, said the plan. The overall phases of the plan to respond to COVID-19 are as follows:
Contain: detect early cases, follow up close contacts, and prevent the disease taking hold in this country for as long as is reasonably possible;
Delay: slow the spread in this country, if it does take hold, lowering the peak impact and pushing it away from the winter season;
Research: better understand the virus and the actions that will lessen its effect on the UK population; innovate responses including diagnostics, drugs and vaccines; use the evidence to inform the development of the most effective models of care;
Mitigate: provide the best care possible for people who become ill, support hospitals to maintain essential services and ensure ongoing support for people ill in the community to minimise the overall impact of the disease on society, public services and on the economy.
Ultimately, the response to COVID-19 is guided by the international situation, the advice of organisations such as the WHO, surveillance, data modelling based on the best available evidence and the recommendations of expert bodies.
System wide response plans for pandemic influenza, focused on the continuity of public and critical services and the stability of the economy, have been adapted for COVID-19, based on the best available scientific evidence and advice. Click here for the latest information on the current situation.
It is stressed that the nature and scale of the response depends on the course of the disease, which cannot be predicted accurately at this point. As understanding of the disease increases and its impact becomes clearer, the government will issue further detailed advice about what to expect if/when further measures become necessary.
Coronavirus delay phase
In addition to actions taken as part of the Contain phase, the plan emphasises the actions that people can be taking themselves to help delay the peak of the infection; especially encouraging people to wash hands more often; and the catch it, bin it, kill it strategy for those with coughs and sneezes.
Delaying the spread of the disease requires everyone to follow the advice set out in this document. The benefits of doing so are that if the peak of the outbreak can be delayed until the warmer months, the risk of overlapping with seasonal flu and other challenges (societal or medical) that the colder months bring can be significantly reduced.
The role the public can play
The plan stresses that everyone can help support the UK's response by:
Following public health authorities' advice, for example on hand washing;
Reducing the impact and spread of misinformation by relying on information from trusted sources;
Checking and following the latest FCO travel advice when travelling and adhering to travel plans;
Ensuring you and your family's vaccinations are up to date as this will help reduce the pressure on the NHS/HSCNI through reducing vaccine-preventable diseases;
Checking on elderly or vulnerable family, friends and neighbours using NHS 111 (or NHS 24 in Scotland or NHS Direct Wales) (including online, where possible), pharmacies and GPs responsibly, and go to the hospital only when you really need to;
Being understanding of the pressures the health and social care systems may be under, and receptive to changes that may be needed to the provision of care to you and your family;
Accepting that the advice for managing COVID-19 for most people will be selfisolation at home and simple over the counter medicines;
Checking for new advice as the situation changes.
Coronavirus: Advice for businesses
The UK Government is advising businesses to build their own resilience by reviewing their business continuity plans and following the advice for employers available here.
Businesses should also ensure that they keep up to date with the situation as it changes at.
Click here to read the government's plan in full.
Emergency support
The TUC is calling on the government to respond to the COVID-19 outbreak by providing emergency support for the millions of UK workers who are currently missing out on Statutory Sick Pay (SSP).
In a letter to Matt Hancock and Thérèse Coffey, TUC General Secretary Frances O'Grady warns that inadequate provision of sick pay could stop people taking up public health advice, since many workers will struggle to meet basic living costs if they can't attend work for a prolonged period.
As a result, some may feel they have no choice but to go to work while ill, or against government advice.
Currently, nearly 2 million of the lowest-paid workers don't earn enough to qualify for statutory sick pay. According to TUC analysis this includes:
34% of workers on zero-hours contracts;
1 in 10 women in work;
More than a fifth (22%) of workers aged 16-24;
More than a quarter (26%) of workers aged 65 and over, identified by government as one of the groups most vulnerable to the virus.
Unlimited sick days offered by Amazon
Amazon has told workers that they are entitled to unlimited sick days during March but will only pay sick pay to those employees who test positive for COVID-19.
WHO warns that supplies of PPE is "rapidly depleting"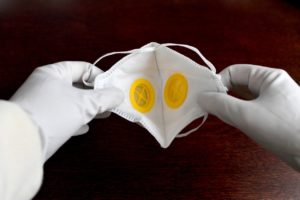 In his daily briefing in Geneva on March 4 WHO Director-General Dr Tedros Adhanom Ghebreyesus warned that supplies of PPE, such as the gloves, medical masks, respirators, goggles, face shields, gowns, and aprons used by health workers fighting coronavirus are "rapidly depleting" and warned against "hoarding and misuse".
"We are concerned that countries' abilities to respond are being compromised by the severe and increasing disruption to the global supply of personal protective equipment … caused by rising demand, hoarding and misuse," he said.
Healthcare workers rely on personal protective equipment to protect themselves and their patients from being infected and infecting others. But, says WHO, shortages are leaving doctors, nurses and other frontline workers dangerously ill-equipped. "Without secure supply chains, the risk to healthcare workers around the world is real. Industry and governments must act quickly to boost supply, ease export restrictions and put measures in place to stop speculation and hoarding. We can't stop COVID-19 without protecting health workers first," said Dr Tedros Adhanom Ghebreyesus.
Since the start of the COVID-19 outbreak, prices have surged. Surgical masks have seen a sixfold increase, N95 respirators have trebled and gowns have doubled.
Supplies can take months to deliver and market manipulation is widespread, with stocks frequently sold to the highest bidder.
WHO has so far shipped nearly half a million sets of personal protective equipment to 47 countries,* but supplies are rapidly depleting.
Based on WHO modelling, an estimated 89 million medical masks are required for the COVID-19 response each month. For examination gloves, that figure goes up to 76 million, while international demand for goggles stands at 1.6 million per month.
Recent WHO guidance calls for the rational and appropriate use of PPE in healthcare settings, and the effective management of supply chains.
WHO is working with governments, industry and the Pandemic Supply Chain Network to boost production and secure allocations for critically affected and at-risk countries.
To meet rising global demand, WHO estimates that industry must increase manufacturing by 40%.
Governments should develop incentives for industry to ramp up production, says WHO. This includes easing restrictions on the export and distribution of personal protective equipment and other medical supplies.
Every day, WHO is providing guidance, supporting secure supply chains, and delivering critical equipment to countries in need.
The Department of Health and Social Care is evaluating the potential impact of coronavirus on the supply of medicines and medical goods.
There were no current medicine shortages in the UK linked to the situation in China but the UK government is taking precautionary measures to help continue the uninterrupted supply of medicines to patients in the UK.
Coronavirus: no evidence that food is a source or transmission route
EFSA is closely monitoring the situation regarding the outbreak of coronavirus disease (COVID-19) that is affecting a large number of countries across the globe. There is currently no evidence that food is a likely source or route of transmission of the virus.
EFSA's Chief Scientist, Marta Hugas, said: "Experiences from previous outbreaks of related coronaviruses, such as severe acute respiratory syndrome coronavirus (SARS-CoV) and Middle East respiratory syndrome coronavirus (MERS-CoV), show that transmission through food consumption did not occur. At the moment, there is no evidence to suggest that coronavirus is any different in this respect."
The European Centre for Disease Prevention and Control (ECDC) has said that while animals in China were the likely source of the initial infection, the virus is spreading from person to person.
The National Fraud Intelligence Bureau has warned the public to be aware of scams and fraudulent emails relating to the coronavirus outbreak. Similar scams have reportedly already tricked the UK public out of £800,000, according to the police.

What is Coronavirus?
Coronavirus (2019-nCoV) is a new respiratory illness that has not previously been seen in humans.
Where do coronaviruses come from?
Coronaviruses are viruses that circulate among animals but some of them are also known to affect humans. After they have infected humans, they can eventually be transmitted to humans.
What is the mode of transmission? How (easily) does it spread?
Because it's a new illness, it is not known exactly how coronavirus spreads from person to person, but similar viruses spread by respiratory droplets that people sneeze, cough, or exhale. While animals are the source of the virus, this virus is now spreading from one person to another (human-to-human transmission). At time of writing, there is currently not enough epidemiological information to determine how easily and sustainably this virus is spreading between people.
What are the symptoms?
With many similarities of a common cold, the main signs of infection are fever (high temperature) and a cough as well as shortness of breath and breathing difficulties and sore throat.
How to protect yourself
The NHS advise the following measures to help stop germs like coronavirus spreading:
Always carry tissues with you and use them to catch your cough or sneeze. Then bin the tissue, and wash hands, or use a sanitiser gel;
Wash hands often with soap and water, especially after using public transport. Use a sanitiser gel if soap and water are not available;
Avoid touching your eyes, nose and mouth with unwashed hands;
Avoid close contact with people who are unwell.
Supporting Workers
IOSH stress that employers have a role to play in preventing the spread of the disease by taking sensible action to prevent the spread of COVID-19 such as ensuring that workers have access to appropriate hygiene facilities such hot water, soap and bins to get rid of used tissues.
Workers are advised to maintain good hygiene standards around the workplace by following the latest advice from the World Health Organization's (WHO) website which includes the following basic protective measures:
Wash hands frequently with alcohol-based hand wash or wash with soap and water;
Maintain social distancing – maintain at least 1 meter (3 feet distance) between yourself and anyone who is coughing or sneezing;
Avoid touching eyes, mouth and nose;
Practice respiratory hygiene;
Atay informed and follow the advice given by health care providers.
Government guidance for employees, employers and businesses
[Updated 17 March 2020]
This guidance will assist employers, businesses and their staff in addressing coronavirus (COVID-19).
Key messages:
businesses and workplaces should encourage their employees to work at home, wherever possible;
if someone becomes unwell in the workplace with a new, continuous cough or a high temperature, they should be sent home and advised to follow the advice to stay at home;
employees should be reminded to wash their hands for 20 seconds more frequently and catch coughs and sneezes in tissues;
frequently clean and disinfect objects and surfaces that are touched regularly, using your standard cleaning products;
employees will need your support to adhere to the recommendation to stay at home to reduce the spread of coronavirus (COVID-19) to others;
those who follow advice to stay at home will be eligible for statutory sick pay (SSP) from the first day of their absence from work;
employers should use their discretion concerning the need for medical evidence for certification for employees who are unwell. This will allow GPs to focus on their patients;
employeesfrom defined vulnerable groups should be strongly advised and supported to stay at home and work from there if possible.
The guidance sets out that it is good practice for employers to:
keep everyone updated on actions being taken to reduce risks of exposure in the workplace;
ensure employees who are in a vulnerable group are strongly advised to follow social distancing guidance;
make sure everyone's contact numbers and emergency contact details are up to date;
make sure managers know how to spot symptoms of coronavirus (COVID-19) and are clear on any relevant processes, for example sickness reporting and sick pay, and procedures in case someone in the workplace is potentially infected and needs to take the appropriate action;
make sure there are places to wash hands for 20 seconds with soap and water, and encourage everyone to do so regularly;
provide hand sanitiser and tissues for staff, and encourage them to use them.
The content of the guidance covers the following:
Symptoms;
What to do if someone develops symptoms of coronavirus (COVID-19) on site;
Travel arrangements;
Sick pay;
Certifying absence from work;
What to do if an employee needs time off work to look after someone;
Limiting spread of coronavirus (COVID-19) in business and workplaces;
Cleaning and waste;
Handling post or packages.
COVID-19: support for businesses
The Chancellor has set out a package of temporary, timely and targeted measures to support public services, people and businesses through this period of disruption caused by COVID-19. This includes a package of measures to support businesses including:
a statutory sick payrelief package for SMEs;
a 12-month business rates holiday for all retail, hospitality and leisure businesses in England;
small business grant funding of £10,000 for all business in receipt of small business rate relief or rural rate relief;
grant funding of£25,000 for retail, hospitality and leisure businesses with property with a rateable value between £15,000 and £51,000;
the Coronavirus Business Interruption Loan Scheme to support long-term viable businesses who may need to respond to cash-flow pressures by seeking additional finance;
the HMRC Time To Pay Scheme.
It sets out detailed guidance on the following:
Support for businesses who are paying sick pay to  employees;
Support for businesses who pay business rates;
Support for businesses who pay little or no business rates;
Support for businesses through the Coronavirus Business Interruption Loan Scheme;
Support for businesses paying tax;
Insurance.
CIPD Advice
The Chartered Institute of Personnel and Development (CIPD) suggest the following advice for organisations:
Follow public health agency advice on efficient ways to contain the virus;
Keep up to date with government advice and adapt business plans to reflect changes;
Actively communicate these plans to staff, customers and suppliers;
Look at options for people to work remotely to prevent the spread of infection;
For customer facing organisations consider using customer self-serve options such as telephone and online services to minimise face to face interaction;
Review policies and procedures on health reporting, office and personal hygiene protective equipment, social distancing and working hours;
Consider providing additional training to those working in critical areas, so others have the skills to fill in for absent colleges.
It is also noted that organisations should bear in mind that people will be worried about the situation; employers not only have a duty of care to take reasonable steps to ensure health and safety, but also the well-being of employees. Offering enhanced support to people more vulnerable to illness due to age and/or any underlying health conditions is suggested. It should also be acknowledged, says the CIPD, that some employees may be worried about family or friends stranded in, or returning from, an affected area. It's important to strike the balance between your organisation and its people being prepared for the spread of the virus whilst reassuring people that there is no need to panic. Employers are advised to ensure that line managers are regularly informed about the organisation's contingency plan and how to discuss the situation with any concerned employees, and where to signpost people to for further advice or support, including employee assistance programmes and/or counselling if they are anxious.
The CIPD's advice pages can be found here.
The CIPD has issued a workplace questionnaireto help organisations prepare for homeworking.
Acas Advice for Employers
Workplace experts Acas have also issued advice for employers on dealing with the coronavirus outbreak. It includes guidance on how to handle employees who have the virus and those who do not want to come into work because they are worried about catching it.
Government coronavirus Travel Advice
The UK government is advising British people against all non-essential travel worldwide. The Foreign and Commonwealth Office (FCO) says in an exceptional travel advisory notice that:
"The Covid-19 pandemic has led to unprecedented international border closures and other restrictions. All countries may restrict travel without notice."
The FCO was already advising against all but essential travel or all travel to some areas or countries due to risks that do not relate to COVID-19. This advice remains in place. Readers are advised to check FCO travel advice pages for the latest information.
If you now need to change or cancel your travel plans, follow these steps:
contact your airline, travel company, cruise line or other transport andaccommodation providers;
get in touch with your insurance provider;
continue to follow the NHS coronavirus guidance.
You can sign up for email alerts for your destination here.
If you're abroad
The travel advice has changed.
The FCO advises British people against all but essential travel worldwide due to unprecedented international border closures and other restrictions.
The FCO will continue to update their Travel Advice pages with relevant information if you are currently abroad.
ABTA advice for customers who are planning to travel to destinations with reported cases of coronavirus.
Self-isolating: What this means in practice
This means staying at home for 14 days and not going to work, schools or public areas.
Avoid having visitors to your home; however, it is OK for friends, family or delivery drivers to drop off food.
These steps are recommended to limit the potential spread of infection.
Find out what to do using the NHS 111 online coronavirus service.
The NHS advice is do not go to a GP surgery, pharmacy or hospital. Call 111 if you need to speak to someone.
Scotland, Wales or Northern Ireland:
Scotland: call your GP surgery or call 111 if your surgery is not open;
Wales: call 111;
Northern Ireland: call 111.
Legislation
Coronavirus Act 2020 404173
The Coronavirus Bill, introduced in the House of Commons on 19 March 2020, received Royal Assent on 25 March 2020 and is now in force.
The purpose of the Coronavirus Act is to enable the Government to respond to an emergency situation and manage the effects of a covid-19 pandemic. A severe pandemic could infect up to 80% of the population leading to a reduced workforce, increased pressure on health services and death management processes. The Bill contains temporary measures designed to either amend existing legislative provisions or introduce new statutory powers which are designed to mitigate these impacts.
The Bill aims to support Government in the following:
Increasing the available health and social care workforce;
Easing the burden on frontline staff;
Containing and slowing the virus;
Managing the deceased with respect and dignity;
Supporting people.
The Act is required as part of a concerted effort across the whole of the UK to tackle the covid-19 outbreak. The intention is that it will enable the right people from public bodies across the UK to take appropriate actions at the right times to manage the effects of the outbreak.
As part of its contingency planning, the Government has considered what measures would be needed during a severe covid-19 outbreak to reduce the pressure of key services and limit the spread of infection.
It is stressed that these are extraordinary measures that do not apply in normal circumstances. For this reason, the legislation will be time-limited for two years and it is neither necessary nor appropriate for all of these measures come into force immediately. Instead, many of the measures in can be commenced from area to area and time to time, so as to ensure that the need to protect the public's health can be aligned with the need to safeguard individuals' rights. These measures can subsequently be suspended and then later reactivated, if circumstances permit, over the lifetime of the Act. 
Coronavirus bill: summary of impacts
The Department of Health and Social Care issued an impact assessment document. It provides a summary of impacts relating to clauses within the Coronavirus Bill 2020 (now Act) and provides an overview of the impacts considered for each clause.
The document is available here.
The Health Protection (Coronavirus) Regulations 2020 – these Regulations have been revoked by the Coronavirus Act 2020.
The Health Protection (Coronavirus, Business Closure) (England) Regulations 2020
These Regulations, which came into force on 21 March 2020, make provision for the purpose of enabling a number of public health measures to be taken to reduce the public health risks posed by the spread of severe acute respiratory syndrome coronavirus 2 (SARS-CoV-2) in England which causes the disease Covid-19.
The instrument enables the enforcement of the closure of all businesses within the categories listed from 2.00pm on 21 March 2020. These businesses include all food and drink venues for consumption on site, excluding hospitals, schools, care homes, homeless services and military canteens; drinking establishments including bars, pubs and nightclubs, entertainment venues including cinemas, theatres, concert halls and bingo halls; museums and galleries; spas and massage parlours; casinos and betting shops; all indoor leisure and sports facilities including gyms.
Included is the provision that a person who contravenes this regulation commits an offence, punishable by a fine. It also includes provision that a person, designated by the Secretary of State to take such action as is necessary to enforce a closure or restriction imposed by the regulation.
Environmental Health, Trading Standards and police officers will monitor compliance with these regulations. Businesses that breach them will be subject to prohibition notices, and potentially unlimited fines.
Statutory Sick Pay (General) (Coronavirus Amendment) (No. 2) Regulations
These Regulations came into force on 17 March 2020. These are emergency regulations in relation to the Government's response to coronavirus. The regulations have been prepared as soon as it became clear that there was a need for the measures they contain. The measures are required as a matter of urgency as part of the Government response to a developing outbreak, in order to reduce the risk that employees will continue to work despite advice that they should self-isolate.
Business insurance cover
It has also been reported that registering COVID-19 as a notifiable disease will help businesses in making insurance claims. A spokesperson for the Association of British Insurers (ABI) stated: "Commercial insurance policies provide cover against a wide range of risks, that can be tailored to the needs of individual businesses, including extensions to cover. Businesses who are concerned about this should check the scope of their cover, and speak to their insurance providers or broker.
"It may be possible to buy consequential business interruption cover for notifiable diseases as an extensionto a business insurance policy, subject to any policy terms and conditions. Standard business insurance policies are designed and priced to cover standard risks, not those that are very unlikely, such as the effects of COVID-19."
The ABI added that, under Solvency II, all UK insurers are capitalised to withstand severe events like a coronavirus pandemic, which the current outbreak still technically isn't.
Further information
The World Health Organization also has a wealth of information available; in particular 'coronavirus myth busters' which is a useful page of information, addressing common concerns about the virus outbreak.