What does HSE stand for?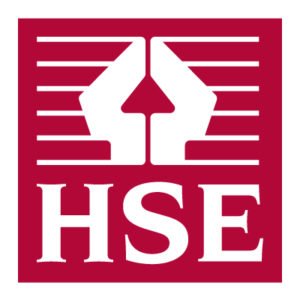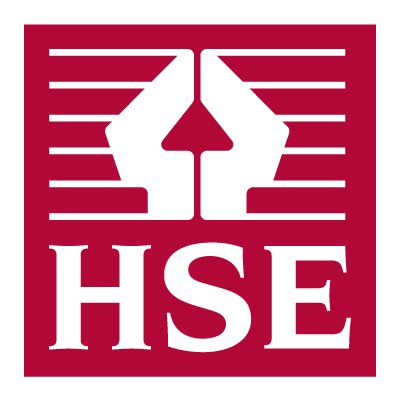 The Health and Safety Executive, often referred to as the HSE, is an independent regulator that aims to prevent work-related death, injury and ill-health.
Click here to visit The Health and Safety Executive website.
When was HSE formed?
The foundations of the organisation can be dated back to the 1800's when the HM Factory Inspectorate, Mines Inspectorate and Quarry Inspectorates were formed.
But it was on 1 January 1975 that the Health and Safety Executive was officially established, led by its first Director General, John Lock.
The organisation came into being the year after the publication of the Health and Safety at Work etc. Act 1974. (In Northern Ireland, these duties lie with the Health and Safety Executive for Northern Ireland (HSENI).)
What does HSE do?
The organisation acts in the public interest to reduce work-related death and serious injury across Great Britain's workplaces. It is not the sole regulator, as in many cases local authorities are responsible for breaches of the Health and Safety at Work Act etc 1974.
Since 2014 when the Care Act came into force, the Care Quality Commission has been responsible for undertaking some of the investigatory/regulatory work currently been undertaken by the HSE or the local authorities, when an incident causing harm, injury or death occurs to a person who is receiving care and support.
Commentary from HSE officials is often featured in SHP from its in-court stories, where the regulator is responsible for bringing prosecutions against individuals and companies.
HSE prosecutions
For the latest HSE news stories, including prosecutions, follow SHP's In Court page here and see a summary of the most recent news stories below.
HSE facts and figures
Provisional data shows that a total of 142 workers were killed at work in Great Britain in 2020/21, an increase of 29 from the previous year, though the number of deaths in 2019/20 (113) was low compared to other recent years.
In statistical terms the number of fatalities has remained broadly level in recent years – the average annual number of workers killed at work over the five years 2016/17-2020/21 is 136.
Over the past 20 years there has been a long-term reduction in the number of workplace fatalities, demonstrating that Great Britain is one of the safest places to work in the world.
The figures released by the Health and Safety Executive (HSE) relate to workplace incidents. They do not include deaths arising from occupational exposure to disease, including COVID-19.
Workers falling from height (35).
Being struck by a moving vehicle (25), and
Being struck by a moving object (17).
Those three causes of death account for more than half of fatalities in 2020/21. Click here for more on annual workplace fatality figures.
HSE regulatory functions versus local authorities
As a regulator, the HSE's aim is to prevent workplace death, injury or ill health, through using a variety of methods to influence change and help people manage risks at work. These include:
They claim to work collaboratively with other regulators, agencies and government departments to ensure the most appropriate organisation intervenes. They do this by setting arrangements, where laws overlap, to:
Promote cooperation;
Minimise duplication;
Coordinate on joint regulatory activities;
Share information and intelligence.
They will not intervene if another regulator has specific responsibility for that area.
Local authorities are responsible for regulating health and safety in lower-risk workplaces, such as offices, shops and warehouses.
For more information, visit the HSE's guide on who is the correct enforcing authority.
COMAH
Under the Control of Major Hazards Regulations 2015 (COMAH), it also regulates major hazards by working jointly, as a competent authority, with:
Environment Agency.
Scottish Environment Protection Agency.
National Resources Wales.
Offshore major hazard industries (oil and gas) are regulated jointly by us and the Department for Environment and Climate Change.
It supports the work of the Office for Nuclear Regulation, the Office of Road and Rail Regulation and the Driver and Vehicle Standards Agency.
It also works closely with the Civil Aviation Authority and Maritime Coastguard Agency.
A complete list of all the regulators we have formal agreements with is available online.
Where is HSE based?
Headquartered in Bootle, near Liverpool, the HSE headquarters address is: Redgrave Court, Merton Road, Bootle, Merseyside, L20 7HS.
There are also several other offices around the country. To find your nearest office or knowledge – centre see this page on the HSE website.
Reporting incidents to HSE
All incidents can be reported using an online form, but a telephone service remains for reporting fatal and major injuries only – call the HSE Incident Contact Centre on 0345 300 9923 (opening hours Monday to Friday 8.30 am to 5 pm).
Safety & Health Podcast
Subscribe and tune in the Safety & Health Podcast to discover the latest issues facing the health and safety profession, and stay on-top of the developments affecting your role, from working at height, lone working and common workplace hazards, to safety culture, behaviours, occupational health and mental health and wellbeing.
Listen as Peter Kelly, Senior Psychologist for the Health and Safety Executive, talks about work-related stress and the impact the coronavirus pandemic has had on employee mental health, and a discussion on the upcoming ISO45003 Standard.