The SHP Most Influential awards recognise the people who have the biggest, positive impact on health and safety in the UK, making a difference not just to their own organisation but to the wider profession or society. Each year SHP publishes an unranked list of the most influential individuals, as well as one stand-out winner.
Hilda Palmer was named overall winner for Most Influential Individual in 2020. Hilda is a campaigner and facilitator of Families Against Corporate Killers, supplier of International Workers' Memorial Day (IWMD) resources. And Arco won the 2020 Most Influential Team award.
Most Influential is brought to you as part of the wider SHP Awards. The awards are completely free to enter and winners are decided by a panel of independent judges and by public vote.
---
Most Influential Individual
Then the SHP Awards judging panel review nominations and SHP publish a list of finalists. Making it onto the list is an achievement in itself. Finally, SHP readers are asked to vote for the one person on the list who they feel has made the biggest impact and deserves to be crowned the Most Influential Individual of the year.
Most Influential Individual 2020 winner: Hilda Palmer.
Top 25 Most Influential people in health & safety in 2020.
---
What do winners get?
As well as a trophy and the kudos that comes with being named 'Most Influential', winners of both the Team and Individual awards are offered an Acre Frameworks development prize to support them in building their non-technical skill capability and enabling their self-leadership.
Collaboration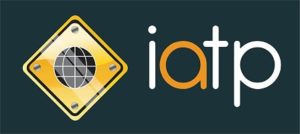 Along with the HSE, IATP have collaborated with SHP on these awards for 2020. Commenting on the collaboration, IATP CEO Paul Beaumont said:
"The IATP are excited to be sponsoring and supporting the SHP Awards 2021. The efforts of the SHP and organisations similar in role to the IATP is to help encourage, inform and promote best practice, development and commitment to the ongoing safety of those in the workplace and beyond.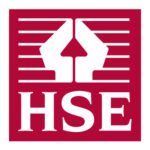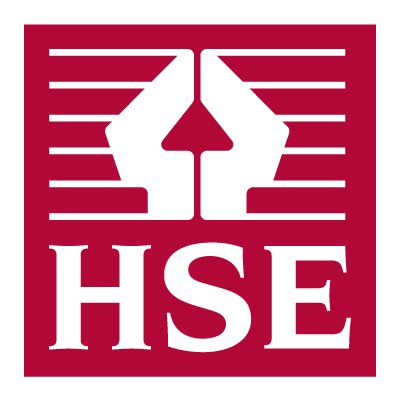 "We recognise and respect all of those whose hard work and dedication have brought them to be nominated for an award, but strongly believe that the SHP Awards will help encourage people and organisation to strive toward stronger compliance and to recognise a clear commitment to health and safety in the current times and beyond."  
The IATP are the UK's only independently audited body of asbestos training providers. Working closely with industry, health & safety professionals, the HSE, and charities to promote a safer working environment.  IATP members undergo a strict independent auditing process to ensure that the training delivered complies fully with current HSE guidance and standards.
Click here to view all of the SHP Awards categories.
Meet the judges
The judges for 2020 were made up of a mix of people from across multiple sectors and include previous SHP Award winners:
Paul Beaumont, CEO, IATP.
Simon Bown, HSQE Director, KeolisAmey Docklands;
Rachel Butler, Group Health, Safety, Sustainability & Quality Manager, DeTrafford. 2019 SHP Rising Star finalist;
David Cant, CMIOSH, Director of Veritas Consulting;
Dr Dominic Cooper, CEO, B-Safe Management Solutions;
Matt Cryer, Standards Manager, RoSPA;
Helen Davitt, Group Health, Safety and Wellbeing Director, Vodafone;
Aoife Devaney, H&S Advisor, St George PLC. 2019 Rising Star finalist;
Chris Edwards, Group Director, Informa Markets;
Charlotte Geoghegan, Event Manager, Safety & Health Expo and Workplace Wellbeing Show;
Kevin Gilroy, EHS Manager, Avery Dennison;
John Green, Vice President Global HSE, SNC-Lavalin. 2017 SHP Most Influential winner;
Ian Hart, Editor, SHP;
Teresa Higgins, Brand Director, Barbour EHS;
Robert Jukes, Health, Safety & Environment Manager, Wax Lyrical. 2019 SHP Rising Star UK winner and 2019 SHP Rising Star Manufacturing winner;
Anna Keen, Founding Director, Acre Frameworks;
John Kersey, Health & Safety Manager – People & Culture, ISS;
Faye McGuiness, Head of Workplace Wellbeing Programmes, Mind;
Jyssica Murphy, Divisional Health, Safety & Environmental Manager for Redrow Homes. 2018 Rising Star UK winner;
Neil Pearson, Head of Health, Safety and Wellbeing, HSE;
James Pomeroy, Global, Health, Safety, Environment and Security Director, Lloyd's Register;
Professor Dr Andrew Sharman, Managing Partner, RMS and IOSH President;
Karl Simons, Health, Safety & Security & Wellbeing Director, Thames Water. 2019 SHP Most Influential winner;
Malcolm Staves, Corporate Health & Safety Director, L'Oreal;
Jamie Sutherland-Pownall, Group Health and Safety Lead. 2017 SHP Rising Star UK winner;
Louise Taggart, Workplace Safety Speaker, Michael's Story.2018 SHP Most Influential winner;
Louise Ward, Health, Safety & Environment Director, Siemens;
Wayne Williams CMIOSH MRICS BSc (hons) CoCA, Customer Relations Director, IATP.
Meet past winners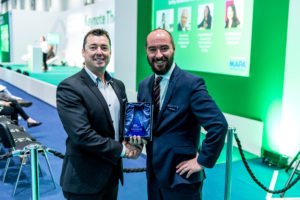 2019 – Karl Simons, Chief Health, Safety and Security Director at Thames Water. Readers voted Karl Simons Most Influential for many reasons, but most of all for: his work to challenge stigma around mental ill health; embracing technology innovation; positively influencing and supporting others; and shaping the future of the profession. Voters described Karl as 'an inspiration'.
Read more about why Karl Simons won here.
See the other people shortlisted for Most Influential 2019 here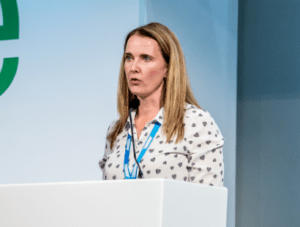 2018 – Louise Taggart, Public Speaker, Campaigner and Founder of 'Michael's Story'. Louise won the award for tirelessly sharing the story of her younger brother, and his preventable fatality at work, in order to prevent more lives being lost. Voters described the huge impact she had on them, making them feel empowered and inspired. One voter said: "She has now proactively saved hundreds of lives since her brother's passing – that is a certainty."
Read more about why Louise Taggart won here
See the other people shortlisted for Most Influential 2018 here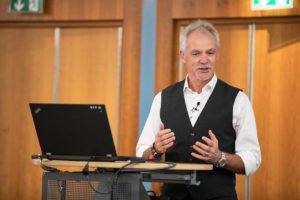 2017 – John Green, who was Director of HSE at Laing O'Rourke at the time. Voters made John Green their winner for his proactively promoting his 'Safety Differently' message, questioning a climate of paperwork, double-checking everything and 'compliance' that has little real impact. John was described as a tireless campaigner for improving the practice and reputation of health and safety in the UK.
Read more about why John Green won and see the full 2017 shortlist here
Most Influential Team
2020 – Arco, as a result of its 'fantastic' response to the coronavirus pandemic under 'immense pressure' from the government and the 'significant challenges' it caused to its key workers. Arco's operations went from 24/5 to 24/7 in less than two days, causing 'disruption' in order to maintain service and cope with demand, which saw dispatch capabilities more than double.