Who has had the biggest, positive impact on health & safety in the UK this year? Which individuals and teams would you like to see recognised as 2020's 'Most Influential'? It's time to have your say.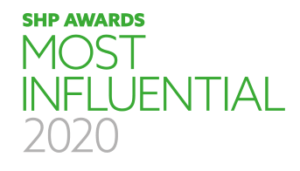 We want to know who you think has done the most to improve health & safety, not just within their own organisation, but for the wider profession or society.
Most Influential is brought to you as part of the wider SHP Awards, in collaboration with the HSE and IATP and is completely free to enter. It is made up two awards: Most Influential Team and Most Influential Individual.
Nominations for both awards are open until 29 October 2020.
Most Influential person
This award recognises the person who has had the biggest, positive impact on health and safety in the UK in 2020, making a difference not just to their own organisation but to the wider profession or society.
Nominating someone is easy. Simply tell us who you're voting for and provide a brief explanation why. Deadline for nominations close on 29 October 2020.
Then the SHP Awards judging panel will review nominations and SHP will publish a list of finalists. Making it onto the list is an achievement in itself. Finally, voters will be asked to vote for the one person on the list who they feel has made the biggest impact and deserves to be crowned the Most Influential Individual of 2020.