Today is World Book Day, so why not celebrate by downloading one of our recent eBooks.
SHP's latest Health & Safety legislation eBook, published in December 2019, covers Health, Safety and Brexit, HSE and Local Authorities, The Taylor Review of Modern Working Practices, Drone safety, Proposals to Reduce Ill Health-related Job Loss, Manual Handling at Work and much more…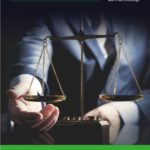 It includes:
Health, Safety and Brexit;
HSE and Local Authorities;
The Taylor Review of Modern Working Practices;
Drone safety – Air Navigation Amendment Order 2018;
Proposals to Reduce Ill Health-related Job Loss;
Manual Handling at Work: A Brief Guide;
Banning Tyres Aged 10 Years and Older;
Key cases in recent months;
EH40/2005 Workplace Exposure Limits;
Environment, Energy and Brexit;
and much more…
Download ths legislation update eBook
---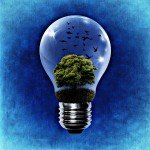 The Environment Bill, which aims to tackle climate change and protect and restore the natural environment, was initially brought before the House of Commons in October but was delayed due to the General Election and subsequent EU withdrawal negotiations.
It returned to Parliament on 30 January, and the re-introduced version features two new commitments from the October readings, namely:
• A ban on exporting plastic to developing countries;
• A two-yearly review of significant developments in international legislation on the environment.
Download the Environment Bill summary here.
---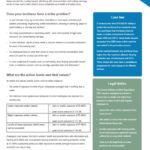 Noise can be a safety hazard, interfering with communication and making warnings harder to hear and is often cited in stress complaints as a health and safety issue.
This Director's Briefing, from Barbour EHS, covers:
Does your business have a noise problem?
What are the action levels and limit values?
Control methods or noise reduction techniques
When should hearing protection be used?
Case Law;
Legal duties.
Download the Noise in the Workplace briefing here.
---
---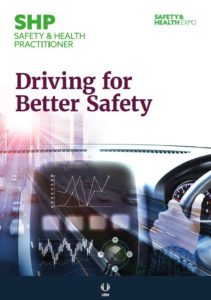 Driving for work is the most dangerous activity most employees ever undertake, making driver safety a vital consideration for businesses. Employees who drive on business are more likely to be killed at work than those employed as deep-sea divers or coal miners.
This eBook from Driving for Better Business looks at:
The danger of the roads;
Comparing road safety in the UK to the rest of Europe;
Decreasing risk: Avoiding accidents;
Road safety best practice;
What is fleet risk?
Managing work-related road safety.
Download the Driver Safety eBook here.
---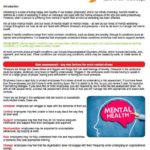 This guide from Barbour EHS features:
Risk assessment – key risk factors for work-related stress;
Stress, depression, and anxiety – Signs and symptoms;
HR, EAP and specialist support;
The Law;
Physical wellbeing;
Key recommendations for employers.
Download the Director's Briefing here
---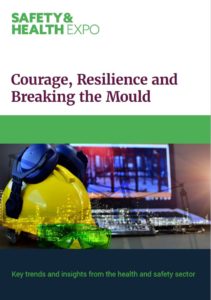 While these themes were the focus of the inspirational speakers at Safety & Health Expo 2019, they also found their way into the wider seminar programme as key pillars of the health and safety profession.
That meant the courage to speak out about mental health and drive change within the industry, the resilience to adapt to new legislation and cope with new challenges, and cultural change and leadership that truly breaks the mould.
In this eBook you can find some of the insights and inspiration from the 75+ hours of seminars at Safety & Health Expo 2019, including:
Rugby star Jonny Wilkinson on his struggles with mental health;
How to solve the challenge of workplace wellbeing;
Journalist Steph McGovern on how to run a good business;
The opportunities and implications of ISO 45001;
The role of leadership in driving cultural change;
How risk taking can help women in health and safety.
Download the Safety & Health Expo 2019 highlights eBook here.
---
---
SHP has teamed up with Taylor & Francis to offer readers an extensive range of published resources to help professionals create a safe and healthy work environment.
Taylor & Francis is offering SHP readers a 20% discount and Free Shipping on all our titles.* Simply use code S048 at the checkout.