Today is World Book Day, so why not celebrate by downloading one of our recent eBooks.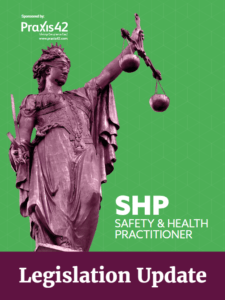 Our most recent legislation eBook was released in October and looks at:
Grenfell;
Workplace exposure limits;
Sentencing guidelines;
PPE regulations;
GDPR;
REACH;
Assaults on Emergency Workers act;
Brexit;
Drone regulations;
Environment and Energy;
and much more…
---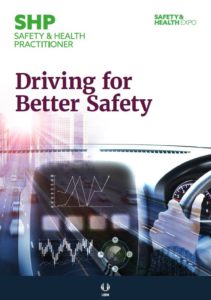 Driving for work is the most dangerous activity most employees ever undertake, making driver safety a vital consideration for businesses. Employees who drive on business are more likely to be killed at work than those employed as deep-sea divers or coal miners.
This eBook from Driving for Better Business looks at:
The danger of the roads;
Comparing road safety in the UK to the rest of Europe;
Decreasing risk: Avoiding accidents;
Road safety best practice;
What is fleet risk?
Managing work-related road safety.
---
Have you heard comedian and campaigner Ruby Wax's advice for dealing with workplace stress? Are you up to date with the latest advice on working safely at height? Do you know how best to implement the new ISO 45001 safety standard?
---
RRC International has been a regular exhibitor at Safety & Health Expo for over fifteen years. What exactly is it that keeps them coming back year after year?
---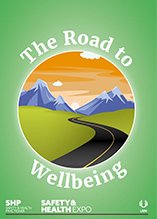 The profession has often focused primarily on safety over health, but this eBook highlights the value of focussing on wellbeing and the benefits to both workers and businesses. Covering:
Opinions: How to address mental health in the workplace;
Spotting the difference between a bully & fear-motivated behaviour;
Macho culture negatively impacts health and safety;
Are lunch-breaks important for staff health?;
How to reduce stress and strengthen the resilience of lone workers;
Safety & Health Expo: Key lessons from the Lone Worker Theatre;
Director offers harrowing insight into workplace death;
Risk assessment – What are you doing wrong?;
Professionals must have 'soft' skills set, panel claims;
Tackling work-related health and not just safety hazards;
Dame Kelly Holmes captivates the crowds at Safety & Health Expo;
Brian Cox draws Safety & Health Expo's biggest ever keynote audience;
Simon Weston: "It's all about self-belief."
---
SHP has teamed up with Taylor & Francis to offer readers an extensive range of published resources to help professionals create a safe and healthy work environment.
Taylor & Francis is offering SHP readers a 20% discount and Free Shipping on all our titles.* Simply use code S048 at the checkout.