Today is World Book Day, so why not celebrate by downloading one of our recent eBooks.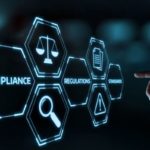 SHP's most recent Health & Safety legislation eBook, published in October 2020, covers coronavirus legislation, Brexit, Grenfell, Fire Safety Bill, Building Safety Bill, environment and much more…
The coronavirus pandemic has brought unprecedented challenges for people, businesses and societies worldwide. Recently imposed restrictions to daily life have forced us to quickly adopt different ways of working, learning and connecting with each other.
It includes:
Latest COVID-19 measures;
COVID-19: Legislation supporting the latest guidelines;
The Health Protection (Coronavirus, Restrictions) (No. 2) (England) (Amendment) (No. 4) Regulations 2020;
Coronavirus Job Retention Scheme;
Assaults on Retail Workers (Offences) Bill 2019-21;
Fire safety and post-Grenfell safety regime;
Fire Safety Bill;
Building Safety Bill 2019-2020;
BS ISO 45003 Occupational health and safety management;
Brexit;
Environment legislation updates;
Latest health and safety fines and prosecutions.
Download ths legislation update eBook.
---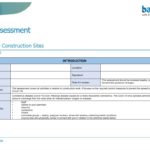 This assessment covers all activities in relation to construction work. It focuses on the required control measures to prevent the spread of COVID-19.
Travelling to work;
Driving at work;
Site access and egress;
Deliveries;
Moving around the site;
General site work;
PPE/RPE;
Site meetings;
Training;
Toilet facilities;
Canteens and rest areas;
Changing facilities, showers and drying rooms;
First aid and emergency response;
Vulnerable groups;
Illness and suspected COVID-19 cases;
Cleaning.
Download COVID-19 construction site risk assessment template.
---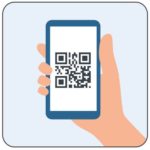 There are regulations in place for certain industry sectors to ensure that they have track and trace controls in place. This specifically relates to venues in hospitality, the tourism and leisure industry, close contact services and local authority facilities.
This director's briefing features:
Contact Tracing App information;
Legal Requirements;
Data Protection Legislation (GDPR and the Data Protection Act 2018);
Key Points to Be Aware of in Adhering to Data Protection Legislation;
Data Protection Security Risks Management;
Data Protection Controls – the Use of Children's data;
Test and Trace for Staff.
Download this contact tracing and COVID-19 director's briefing.
---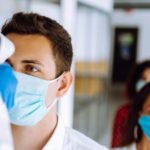 Health and safety has never been a bigger part of the national consciousness as it is during the coronavirus pandemic. Buoyed by positive headlines and a greater public appreciation of things like PPE, workplace health and safety policy, and cleaning and hygiene, the profession is increasingly seen a better light than ever before.
"The end of health and safety gone mad?" is an eBook investigating the way the health and safety community has evolved and adapted to the demands of the COVID-19 pandemic. It explores growing positive media attention and the work performed by major health and safety associations, and asks how the profession may look going into 2021.
Download The end of health and safety gone mad?
---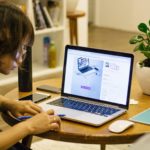 Many businesses have begun to embrace the idea of flexible working and working from home and, in the current climate, more and more of us may find ourselves plunged into doing so for longer than the one to two days a week, which employers and employees adapt to fairly easily.
It is predicted that half of UK's workforce work from home, but for those that don't, this has meant adapting. This hub has been put together by SHP, Barbour EHS and The Healthy Work Company to provide research, case studies, videos and resources to enable you to lead this transition in a way which safeguards the wellbeing of your teams and maximises the opportunity to embrace new ways of working for the future.
---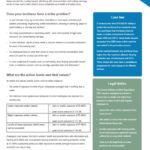 Noise can be a safety hazard, interfering with communication and making warnings harder to hear and is often cited in stress complaints as a health and safety issue.
This Director's Briefing covers:
Does your business have a noise problem?
What are the action levels and limit values?
Control methods or noise reduction techniques
When should hearing protection be used?
Case Law;
Legal duties.
Download the Noise in the Workplace briefing.
---
---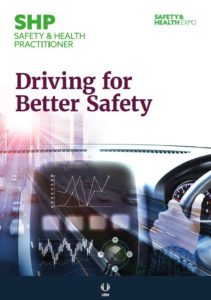 Driving for work is the most dangerous activity most employees ever undertake, making driver safety a vital consideration for businesses. Employees who drive on business are more likely to be killed at work than those employed as deep-sea divers or coal miners.
This eBook from Driving for Better Business looks at:
The danger of the roads;
Comparing road safety in the UK to the rest of Europe;
Decreasing risk: Avoiding accidents;
Road safety best practice;
What is fleet risk?
Managing work-related road safety.
Download the Driver Safety eBook here.
---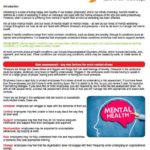 This guide from Barbour EHS features:
Risk assessment – key risk factors for work-related stress;
Stress, depression, and anxiety – Signs and symptoms;
HR, EAP and specialist support;
The Law;
Physical wellbeing;
Key recommendations for employers.
Download the Director's Briefing here
---
---
SHP has teamed up with Taylor & Francis to offer readers an extensive range of published resources to help professionals create a safe and healthy work environment.
Taylor & Francis is offering SHP readers a 20% discount and Free Shipping on all our titles.* Simply use code S048 at the checkout.