The SHP Trailblazer Awards are now open for nominations for 2021.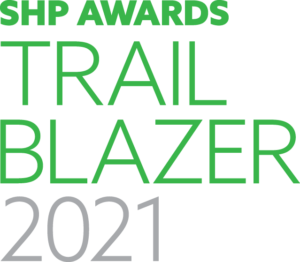 The Trailblazer Awards were launched in 2020 and recognise health & safety professionals going above and beyond to make a positive difference – either within their own organisation or more widely in the community. The awards are free to enter and open to all in the UK, irrespective of level of seniority, age or industry. Brought to you as part of the wider SHP Awards, in collaboration with Shirley Parsons, HSEQ talent experts. The purpose of the awards is to celebrate achievement and provide a springboard for further success.
Registration is now open for the 2021 Awards, which consist of two categories:
Trailblazer in Health & Safety: Recognising individuals who have made an impact in workplace safety, people who have transformed safety, through a transformative project or culture change, someone who has used technology to make a safety impact and unsung heroes from within the world of safety.
Trailblazer in Workplace Wellbeing: Recognising individuals who did the most to contribute to people thriving at work, prioritising employees' wellbeing and mental health.
The entry deadline is Friday 5 November.