In this episode of the Safety & Health Podcast, we speak to an events venue, London's ExCeL, and an events business, Informa Markets, to discover how they have worked alongside industry associations and government to secure a swift and safe return to face-to-face events, in a post-pandemic world.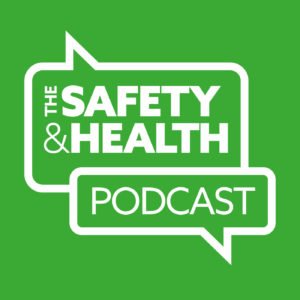 The last two years have been challenging for most sectors, but the events industry has been particularly badly affected. That's the focus of this episode, as we move back to more regular face-to-face events in the UK.
In the episode, Anna Clover, Executive Director of Event Management and Guest Experience at ExCeL London, talks about what changes the venue has made to make events safe post-pandemic.
Then, we hear from Chris Edwards, Event Director at Informa Markets, Gerry Dunphy, Event Director, Security & Fire at Informa Markets and Gary Buckett, Technical Services Director for Informa Markets, who talk about AllSecure, a set of best practice guidelines that raise the bar on safe, hygienic, productive and high-quality organised event experiences.
Chris and Gerry then switch the focus to the upcoming Safety & Health Expo and FIREX International, which are taking place from 17-19 May 2022. The events are co-located with Facilities Show, Intelligent Building Europe and IFSEC International, and registration is open now.