SHP focuses on a book described as an 'anthology of the world's best thought leaders, all in one place', One Percent Safer, which was put together during the first UK lockdown to provide nuggets of wisdom to make your organisation one percent safer and to raise funds for the One Percent Safer Foundation.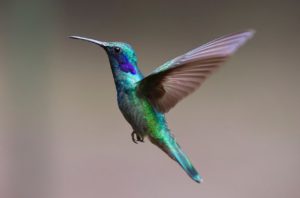 Professor Dr Andrew Sharman, the creator and curator of the project, explained the premise behind One Percent Safer in episode three of the Safety & Health Podcast. We recently caught up with Andrew, and contributor Malcolm Staves, Corporate Health and Safety Director at L'Oreal, to get an update on the book, the foundation and what's to come.
Malcolm told SHP: "I got this email from Andrew with this, what I thought was a crazy idea of putting a book together and I was intrigued and captivated, because I've never heard of anything like this actually ever been done before."
Malcolm's chapter 'Be the hummingbird' runs through some of his life experiences. In it, he thinks about some of the things that he's learned about organising good health and safety within an organisation, that he could pass on to a senior manager or a member of the C-suite.
"Be the hummingbird is an American fable of doing the best we can and trying to make a difference," he said to the Safety & Health Podcast. "Within L'Oreal, we say that if every single of our 90,000 employees each do a little bit for health and safety every day, that makes one big difference. So, this whole concept of what Andrew was trying to do, tied into my personal values the values of the company that I work for."
Andrew Sharman continued: "The aim here was to create something that business leaders and managers can pick this up and realise that they, without being technical specialists, can do something with."
Andrew said he has been 'amazed' just how quickly people are taking up the idea and that copies of the book are quickly selling out. "It's a compendium of ideas on all sorts of things and there is a diversity of subject matter, including traditional safety, process safety, behavioural safety, culture, leadership, hygiene, health, wellbeing, and loads more. So, the idea is that you might pick it up as a coffee table book and flick through and have your attention captured by some of the artwork in there, and then read the chapter that goes with it. So, yes there are still some books left. We've got books that come with gatefold poster artwork too (see below), and people are responding really well to that.
Listen to the interview in full, in the Safety & Health Podcast episode, below… (The interview with Malcolm and Andrew begins at 36:20).