Workforces are demanding more than innovative working environments. They want their personal financial wellbeing to be taken into consideration says James Herbert, CEO, Hastee Pay.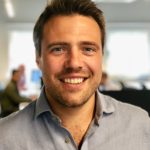 Smarter facilities, remote working policies, flexible working patterns and the option to bring your dog to work are now becoming increasingly commonplace in many businesses. Yet workers are beginning to expect more when it comes to wellbeing.
Typical workplace benefits such as pensions and cycle to work schemes are good. More developed wellbeing strategies providing medical cover, discounted gym membership or increased holiday allowance are even better. But couldn't more be done to address many of the issues that impact worker's needs on a daily basis? Recent studies suggest that companies doing so would see greater business productivity in return.
Another recent survey revealed that three quarters of workers would prefer their employers to invest in their wellbeing rather than lay on another office party. It's hardly surprising that workers are expecting more from their employers when the world's leading organisations are taking a more progressive stance towards wellbeing at work.
Reimagining company culture
Leading edge organisations are looking beyond simple workplace perks and are transforming workplace culture.
Apple goes a step further than allotments and dry cleaning and offers free housing for interns along with three meals a day free of charge. Its purpose-built and widely publicised $5 billion headquarters, 'Apple Park', was designed to help workers excel in their roles through collaboration.
Apple Park provides an open layout where everyone works in the same space, encouraging collaboration and relationship building between people and departments that would have traditionally been segregated. In some cases, even CEOs sit in the open alongside the wider workforce providing accessibility and transparency while also inspiring the workforce which gets to witness successful leadership in action.
While not every business can afford to provide its workforce with perks to this level, organisations across the board should be focusing on the increased recruitment, retention and productivity that are at the core of wellbeing initiatives. If they are to truly deliver on these KPIs, businesses must address the financial plight of the workforce which has a poor impact on workers' mental health and distracts them from performing their roles to the best of their abilities.
Stretching salaries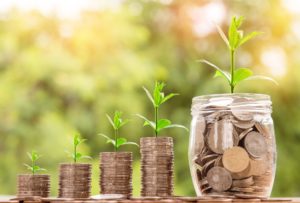 When your workers are struggling financially, it is very likely your business will suffer. Hastee Pay's Workplace Wellbeing report revealed that 78% of workers have used finance options to source money quickly between pay days. Surprisingly borrowing isn't limited to those on lower salaries; 75% of high earners in senior positions regularly rely on credit cards between pay days.
The research highlights the wider impact of worker debt on businesses with one in four people in the UK saying they struggle to concentrate at work when thinking about their personal finances. One in five say they have wasted working hours dealing with repayments.
The problem is that pay frequencies haven't changed while the way people spend their money has. We are now living in the on-demand age where consumer demand is satisfied with one-click ordering and same day delivery.
Highly targeted ads based on our online activity place products we've shown interest in on our social media feeds and some social apps even listen to our conversations and use voice recognition to send us targeted ads based on our conversations. We are constantly being encouraged to spend more in an age where the average UK household will struggle to pay an unexpected £500 bill.
Entertainment and e-commerce subscription services such as Spotify, Netflix and Amazon Prime have exploded with growth over the last decade. With a seemingly endless range of compelling services to choose from, it's easy to lose track of how much you're spending as the cost automatically leaves your account each month. The trick that these services profit from is presenting users with the monthly cost which is seemingly reasonable to the end user who won't necessarily think about the combined annual cost of each service they're signing up to.
Paying it forward
Covering the necessities such as the cost of living, unexpected bills and the rising costs of public transport can be enough of a struggle for workers before spending on extras such as subscription services and lifestyle services. The traditional monthly pay cycle only makes this harder. In December, a third or workers in the UK will have received their pay early yet this means they were left to make their funds stretch further in January. In some cases, workers would have been left waiting between five to six weeks for their January pay.
If company cultures are changing, then pay frequency must change too. Without flexible access to pay, workers risk falling into a spiralling debt cycle, relying on high-cost credit options to get by between pay days potentially struggling to make the repayments. This will have a knock-on effect on their workplace performance and ultimately company profits.
Enabling greater financial wellbeing through flexible pay doesn't mean throwing out the traditional pay cycle. Businesses should explore available options that provide workers with the security of flexible pay when they need it. These solutions sit comfortably alongside traditional payment methods with zero disruption to payroll systems and zero impact on business cashflow.
What's more, flexible pay will provide businesses that cannot afford to invest in sports facilities, nurseries or dry cleaning services with an employee benefit that is attainable, free to implement and makes a genuine difference to all their workers' lives not just a select few. Their company cultures will be richer for it. It's time to rethink the monthly wait for payday.
---
Visit the new Workplace Wellbeing Show at Safety & Health Expo, 18 – 20 June, at London's ExCeL.