Health, safety and wellbeing is more important than ever. With COVID-19 transforming the way think about personal safety and wellness at work, and the profession coming under scrutiny in the media, the need for a better and more thorough understanding of health and safety has never been greater. Health and safety practitioners must grasp the opportunity presented to them through being in the spotlight and use it to influence change in increasing workplace safety.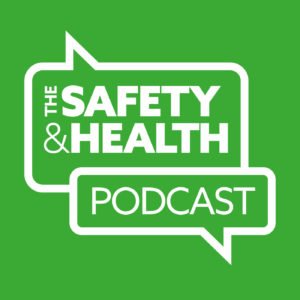 That's why SHP has launched the Safety & Health Podcast to deliver the news, insights and legislation through interviews, discussions and panel debates with some of the profession's leaders, influencers and innovators.
Out now, episode 1 features an exclusive interview with SHP readers' Most Influential Person in Health & Safety, Thames Water's Chief Health, Safety and Security Officer, Karl Simons. The episode, hosted by SHP Editor Ian Hart, will see Karl discuss his role in lobbying government for changes in the way mental ill health is viewed in the workplace, how Thames Water reduced work-related illness by 78%, how public perception and accolades help the company, and his role in SHP's Rising Stars initiative.
Preservation of life
The interview with Karl took place in November 2019 in the intimate Jubilee Café inside the Palace of Westminster. SHP was an invited guest as members of the Highways Sector gathered at the House of Lords to hear results of the Thriving at Work Mental Health survey. Karl chaired the event and co-authored the report produced on the back of the survey.
Karl is a leading light in the world health, safety and workplace wellbeing and this was SHP's first chance to catch up with Karl, after he was named crowned as SHP's Most Influential Person in Health & Safety. Karl described winning the award as "staggeringly emotional" and recognised it's prestige by the fact that it's voted for by a global audience of safety professionals.
It was Karl's background in in the armed forces where his dedication for the preservation of life began, but also where he became acutely aware of the mental strain that surrounds conflict, both during and after. This was something that he was keen to continue when he moved into health & safety in the business world.
"We've done a lot on safety and injury prevention over the years, and it's always been in my mind that health should sit alongside safety. The health & safety community has woken up to this in a very big way and I'm seeing a huge drive and momentum around how we move this agenda forward within businesses."
During his time at Thames Water, Karl has seen his team implement a host of ideas and initiatives, many of which transcended the business. "We've generally crated a culture of care across Thames Water that is resonating with a lot of people. As a company, we've been able to share our learnings from over the last five years and offer people ideas of what they can implement in their own organisations."
Work-related illness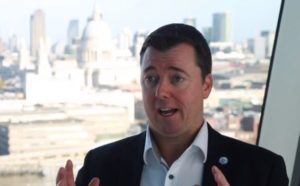 One such initiative has seen Thames reduce work-related illness by 78% across the business over the last five years. "Achieving a 78% reduction in work-related illness comes as a result of a lot of hard work and energy from so many different people and it starts at the boardroom."
The engaged main board and executive team at Thames live and breathe making sure the mental health of their employees is valued at all times. "So many employers don't put health alongside safety and don't put injury alongside illness and they don't do the steps to monitor, capture and identify when people are going off unwell as a result of work."
The full interview with Karl can be heard below.
Subscribe and tune in the Safety & Health Podcast to discover the latest issues facing the health and safety profession, and stay on-top of the developments affecting your role, from working at height, lone working and common workplace hazards, to safety culture, behaviours, occupational health and mental health and wellbeing.