SPL International Ltd was prosecuted by the Health and Safety Executive (HSE) following an incident at Poole Hall Industrial Estate, Ellesmere Port on the 21 October 2014.
Liverpool Magistrates' Court heard that the worker's injuries led to his right hand below the thumb and fingers being severed. He has been unable to return to work since.
On the day of the incident the employee was asked by his supervisor to clean the 'Ritchie blender', a Kek Gardner horizontal cantilever mixer, a job which he had done before.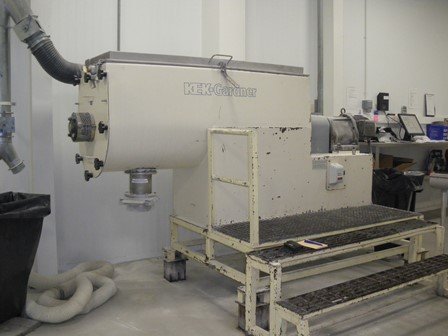 After turning the blender off at the mains he cleaned and dried the inside of the blender and turned the power back on. Sometime later water was seen dripping from the rim of the outlet hole underneath. While attempting to dry the rim he put his right hand into the access hole and his hand made contact with the blades. The machine was still running and there was nothing in place within the machine to stop his hand making contact with the blades.
SPL International Ltd pleaded guilty to a breach of Section 2 (1) of the Health and Safety at Work etc. Act 1974 after failing to carry out a risk assessment in relation to the risks arising while undertaking cleaning of the blender. The company was fined £8,000 and ordered to pay prosecution costs of £7,004.
Speaking after the hearing, HSE Inspector Jane Carroll said: "This case is a stark reminder of the consequences of a failure to adequately guard machinery and implement safe systems of work for cleaning and maintenance activities."