Fire protection and precaution director's briefing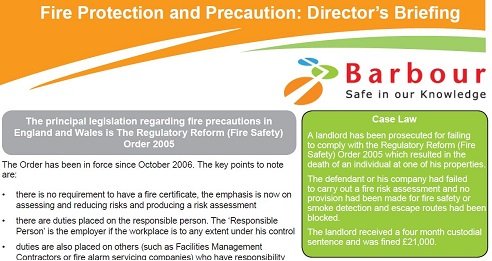 Download this director's briefing on fire protection and precaution.
Courtesy of Barbour EHS this will help to clarify what information you should be communicating up to your director, including:
the key points to note about the Regulatory Reform (Fire Safety) Order 2005;
the key things the responsible person must to;
recommendations for employers;
control methods of risk reduction techniques;
the legal duties; and
an example of case law.
Download this director's briefing from Barbour EHS by filling in the form.