Doing Safety Digitally: A guide to EHS software
With existing approaches to managing health and safety having reached a plateau, health and safety professionals are starting to consider how they can do safety differently and are looking at the possibilities of technology.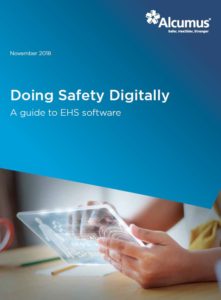 In a global survey of 382 EHS decision makers, independent research analyst Verdantix found that 87% of respondents considered information technology as either 'essential' or 'valuable' for EHS management.
This guide from Alcumus is aimed at health and safety professionals who are looking to begin their digital transformation by adopting software. It will talk through what EHS software offers, the benefits, how to get started and select the right software for your organisation; along with how to build a business case for introducing software into your organisation.
Sponsored by: