2017 April Legislation Review
Your free legislation guide
sponsored by EEF
For many, the end of 2016 into the beginning of 2017 has felt like the calm before the storm. We have been waiting to see the real impact of the changes to the sentencing guidelines, waiting to see when and how long Brexit will take, and waiting for updates on ISO 45001 and The Great Repeal Bill. Unlike last year with the sentencing guidelines and the year before with CDM, there isn't one main focus in occupational health and safety legislation in 2017…..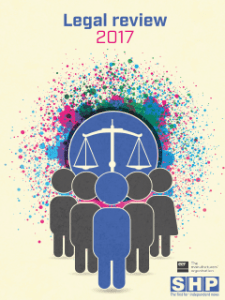 This free eBook, sponsored by EEF: The manufacturers' organisation will cover the following:
How the Corporate Manslaughter Act puts YOU at risk?
Brexit and what's next for health, safety and your business
The impact of the sentencing guidelines
Development of ISO 45001
HSE's FFI dispute process
HSE 2017 – what inspectors are looking for and how to stay one step ahead
and much more!
To download this free review, sponsored by EEF, simply enter your details in the form to the right.