Understanding contractor risk in the construction industry
A look at the construction sector, focussing on the potential hazards and risks contractors can bring to your business and provide you with guidance on how to mitigate these risks and avoid damage to your business and brand reputation.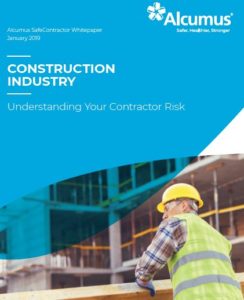 The construction industry contributes £97 billion to the UK economy and directly employs 2.2 million people, totalling 7% of the total GB Workforce. In recent years, the construction output in Great Britain has increased. This growth in construction investment has led to increased revenues for construction firms operating in the UK.
This whitepaper from Alcumus SafeContractor will cover:
The Construction Industry Today;
The Hazards within the Industry;
Using Contractors – The Risks;
Top trades within the construction industry supply chain;
Contractor assessment;
What happens when things go wrong?
Fill out the form to download the document and find out more.
Sponsored by: