Infographic: 2016 HSE health and safety statistics
This month, HSE published its annual health and safety statistics for 2015-16. Health and safety recruitment agency, Bryan & Armstrong Ltd, have summarised the statistics into a useful infographic.
This handy graphic shows the direct comparison between the health and safety statistics for 2014/15 and 2015/16. This includes fatalities, RIDDOR, ill health, days lost, enforcement notices.
It also breaks down injuries and fatalities by region, offering a quick glance to see where the most accidents, both fatal and non-fatal are happening.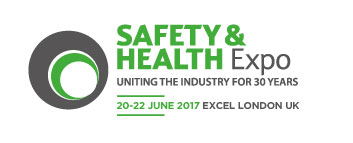 Safety and Health Expo will return to London ExCel on the 20-22 June 2017, showcasing a collection of top health and safety solutions from 300+ UK and international suppliers. Industry professionals will be able to source a range of behavioural safety, risk management, training and occupational health products and services.
Safety & Health Expo will feature a lively PPE and professional clothing Fashion show and will play host to a number of industry awards ceremonies and exclusive networking events.
Register for Safety and Health Expo 2017 today by clicking here…