Voice your opinion: HSE's proposed changes to risk assessment guidance
The Health and Safety Executive (HSE) is asking for comments on changes they're planning to make to their current guidance on risk.
The HSE has voiced concerns about people seeing the requirement to record significant findings of a risk assessment as something separate from other things they do to mange their business.
Risk assessments are "not about creating huge amounts of paperwork", says the HSE and is instead about "identifying sensible measures to control the risks in your workplace".
The changes proposed by the HSE include putting more emphasis on controlling risk and less on written assessments.
They also want to make it clear to businesses that risk assessments should be art of day-to-day business management and part of existing business documents.
Read the full article and complete the HSE's questionnaire to let them know what you think of the proposed changes.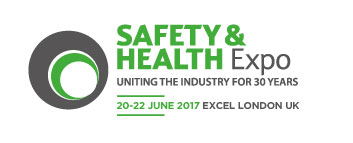 Safety and Health Expo will return to London ExCel on the 20-22 June 2017, showcasing a collection of top health and safety solutions from 300+ UK and international suppliers. Industry professionals will be able to source a range of behavioural safety, risk management, training and occupational health products and services.
Safety & Health Expo will feature a lively PPE and professional clothing Fashion show and will play host to a number of industry awards ceremonies and exclusive networking events.
Register for Safety and Health Expo 2017 today by clicking here…