Safety Boots and Footwear: The Complete Buyer's Guide
SHP's in-depth guide to choosing the right safety boots for your business.
Changes to legislation in recent years mean that PPE (including safety boots and footwear) is provided by the employer at no cost to the worker.  But with such an abundance of safety footwear on the market, it can be a daunting task working out exactly what your workforce needs and which products meet the requirements of the tasks and workers involved. Sole descriptions are varied, from 'improving the grip performance' to 'excellent multi-directional slip-resistance'. Often, footwear is just described as 'slip-resistant' with no description of the conditions for which the footwear is most suitable.
When selecting footwear, you need to take into account several factors in addition to slip resistance, such as comfort, durability and any other safety features required, such as toe protection. Even the HSE suggest that the final choice may have to be a compromise.
Safety footwear – as with all types of PPE – should only ever be used as a 'last resort' when all other reasonable or practical measures have been taken to manage the risk involved. Before selecting safety footwear you should refer to a recent existing risk assessment for the workplace you are buying for, or carry one out if one does not already exist (more on this below).
It is crucial that the safety footwear you select:
meets legal standards
is the correct type for the task/worker/environment
is used correctly by all staff wearing it.
The Safety Boots Guide
Navigate around the guide using the links below:
What is safety footwear?
Safety boots and safety footwear has different levels of protection. It is important to ensure the correct level of protection depending on the potential hazards involved to ensure maximum protection.
Injury risks could include:
Impact by heavy objects, resulting in crush injuries
Sharp objects – risk of puncturing the sole
Absorption of elements – such as water or oil
Build-up of static electricity
Extreme temperatures
When choosing safety footwear, consider the following:
Ensure Footwear Complies to EN ISO 20345 Standards (see below)
Material – leather or synthetic
Indoor or outdoor use
Temperature – hot or cold environments
Climate – sun, snow or rainy conditions
Hazards – oil or chemical use.
How are safety boots and footwear categorised?
Safety footwear is available in a range of type/style, including:
Safety boots: the most common type of safety footwear, incorporating protective toe-caps with many other safety features including slip-resistant soles, penetration-resistant mid-soles and insulation against extremes of heat and cold.
Safety shoes: like safety boots, these usually have protective steel toe-caps although, as with safety boots, are available 'metal free' – so called composite footwear – which are lighter.
 Safety trainers: perhaps considered more aesthetically appealing by wearers, these look more casual. Some have steel toe caps while others are plastic – referred to as composite toe caps (as above).
 Riggers: these have been described as 'a real stalwart of industrial footwear'4. A rigger boot is a particular type of pull-on safety boot; the name "rigger" comes from the fact that they were standard issue for workers on the offshore oil rigs in the North Sea, but are nowadays worn by most types of manual worker as a general purpose work boot. Concerns with this type of safety footwear have been raised, including a lack of ankle support.
 Wellingtons: usually made of rubber and used for working in wet conditions, these are also useful in jobs where the footwear needs to be washed and disinfected for hygiene reasons, eg in the food and the chemical industries.
 Clogs: these may also be used as safety footwear. They are traditionally made from beech wood and may be fitted with steel toe-caps and thin rubber soles for quieter tread.
 Ladies ranges: safety footwear for women in a range of styles (boot, shoe, trainer) with the required key features such as steel toe caps, heat resistant midsoles and oil repellent soles.
 Footwear for health conditions (eg plantar fasciitis; diabetes): see below.
Remember: manufacturers and suppliers have a key role in ensuring that suitable products are available and that companies have the information to enable them to make the right choice.
Understanding safety footwear
Legislation
Personal Protective Equipment at Work Regulations 1992
These Regulations seek to ensure that where risks cannot be adequately controlled by other means, Personal Protective Equipment (PPE) is correctly selected and used.
The Regulations also require that PPE is:
properly assessed before use to make sure it is fit for purpose
maintained and stored properly
provided with instructions on how to use it safely
used correctly by employees.
Management of Health and Safety at Work Regulations 1999
The Management Regulations require employers to identify and assess risks to health and safety in order to determine appropriate means of reducing those risks to an acceptable level. A risk assessment can establish the need for safety footwear, and what the requirements are for the workplace you are buying for. This will give you a clear understanding of the hazards you wish to protect against and allow you to select the most appropriate PPE for your working environment.
Health and Safety at Work etc Act 1974 (HSWA)
The Health and Safety at Work etc Act 1974 requires employers to ensure the health and safety of all employees and anyone affected by their work, so far as is reasonably practicable, which means balancing the level of risk against the measures needed to control the risk in terms of money, time or trouble. This includes taking steps to control slip and trip risks.
Workplace (Health, Safety and Welfare) Regulations 1992 (Regulation 12)
This Regulation requires that floors be suitable, in good condition and free from obstructions. People should be able to move around safely.
Different Levels of Protection
It is essential that procurers of footwear are sure that their chosen type will live up to the product description. 4All safety footwear has to meet certain requirements in line with European standards, that ensure the footwear has been tested effectively as stated by the standards and has certain properties that must be adhered to.
The EN Standards
The quickest way to make sure any piece of footwear satisfies the "essential requirements" to protect workers as set out in the PPE Regulations is to be sure it is certified to the relevant EN standards.
The safety features of footwear are tested according to a set of European test standards written into EN ISO 20344:2004 (revised by ISO 20344:2011). The performance specifications are given in an associated set of standards, namely:
EN ISO 20345:2004 (replaced by 20345:2011 – see below) for safety footwear: specifies a standard of 200 joules impact resistance (equivalent to a 20kg weight dropped 1020mm onto the toes), and a 15KN compression test (equivalent to 1.5 tonnes resting on the toe area).
EN ISO 20346:2004 for protective footwear: specifies a lesser standard of 100 joules impact resistance, and a 10KN compression test.
EN ISO 20347:2004 for occupational footwear: can have many of the features of safety and/or protective footwear but without the safety toecap.
Once tested and certified, footwear products are stamped with the CE mark. Note: the manufacturer must also provide user information indicating the applications for which the footwear is, or is not, suitable.
The standards explained
The latest standard for safety footwear most commonly used is:
ISO EN 20345:2011: Personal protective equipment – Safety footwear
This replaces the older EN 20345:2004 and EN 345 standard on all new products. The earlier standards will still be seen on older stock but all new stock coming onto the market after June 2013 has to comply with EN 20345:2011. The relevant standard to which the footwear conforms will be identified on the footwear together with the level of protection provided. Footwear compliant with EN ISO 20345:2011 offers the greatest protection.
Special risks are covered by complementary job-related standards, for example footwear for firefighters, electrical insulating footwear, footwear protecting against chain saw injuries, chemicals, molten metal splash, and protection for motor cycle riders.
Some key points
All footwear designed before 2004 and still manufactured up to today carry EN ISO 20345:2004.
EN ISO 20345:2007 is the standard for footwear designed or retested after 2007. It sets out the minimum requirements that safety footwear must be successfully tested against.
EN ISO 20345:2011 applies to all footwear manufactured after 31 July 2013; these products must meet that standard. EN ISO 20345:2011 sets out tougher minimum requirements that safety footwear must be successfully tested against. The standard specifies that all safety footwear must have toe protection.
Ratings
To make selection easier, safety boots and footwear normally carries a simple two or three letter code which defines the basic safety standards for that particular product.  Typically this begins with an S for 200 Joule toe caps and less commonly P for 100 Joule toe caps; additional properties may be indicated by the use of further codes or pictograms.
As a basic requirement safety footwear must have a 200 joule toe cap. Other properties that may be included are: penetration resistance (midsole protection), conductive, anti-static, insulated against heat or cold, energy absorbing, outsole resistant to hot contact, water resistant.
Summary of basic ratings
| | |
| --- | --- |
| Class | Features & Benefits |
|   | |
| SB | Safety basic, 200 joules Toe Protection, Oil Resistant outer sole.  (Minimum Requirement) |
| SBP | As SB plus Mid-Sole for penetration resistance. |
| S1 | As SB plus Anti-Static properties and fully enclosed Energy Absorbing heel area. |
| S1P | As S1 plus Mid-Sole for penetration resistance. |
| S2 | As S1 plus resistance to Water Penetration and absorption. |
| S3 | As S2 plus Mid-Sole for penetration resistance and cleated outsole |
| S4 | 200 joules Toe Protection.  All rubber or polymer construction (waterproof). Anti-Static properties, Energy Absorbing heel area. |
| S5 | As S4 plus Mid-Sole for penetration resistance and cleated outsole. |
Source: Ultimate Industrial Limited
Descriptions
Toe protection (SB)
Your toes are a very vulnerable part of your body, especially in a workplace. Toe protection must withstand a 200 joule impact. Joule is the unit of energy and this standard is purposefully specific. Something heavy falling from a low height could have a lot less energy than something lighter from a much higher height. As well as impacts, the toe area must withstand a resting mass of well over 1000kg.
Most people have heard of steel toe cap boots but the protection doesn't have to be steel. In fact there are advantages to alternatives. Non-metallic protection can be equally as strong but lighter.
Antistatic protection (A)
Clothing, seating materials, and climate factors can cause a build up a static charge of electricity in the body. Some materials in footwear can over insulate the body causing the charge to be held. When you then touch something the charge can rush from your body quickly causing a spark and a small uncomfortable shock. Antistatic footwear will significantly reduce this effect but does not offer full protection for exposure to electronics and explosives work. You will need Electro-Static Protection (ESD) for this.
Midsole penetration protection (P) – SB-P, S1-P, S3, S5
Sharp objects where we walk and stand are a significant risk not only in the workplace but also outdoors and at home. Midsole protection will guard against nails and other objects. To meet this standard the footwear must be able to resist a penetration force of 1100N. Midsole protection is provided in one of these methods: a stainless steel insert in the sole, aluminium insert in the sole, or by Kevlar insole. The Aluminium and Kevlar solutions are the most flexible and lightest and cover the greatest area of the foot. Kevlar insoles also offer much higher thermal insulation.
Energy Absorption (E)
Energy Absorption in the heel region
 Water Resistant Upper (WRU)
Water resistant upper; not used on all rubber or polymeric footwear.
 Heat Resistant (HRO)
Heat resistant outsole: to resist 300°C for 60 seconds
 Insulation against Cold (CI)
Insulation against cold: tested for 30 minutes at 1 -20°C
Insulation against heat (HI)
Insulation against heat: tested for 30 minutes at 150°C
 Electro-Static Discharge (ESD)
ESD footwear is designed for the electronics and explosives industry and has to meet ESD CEI EN 61340-5-1 standard.
Non-metallic footwear
Safety footwear containing no metal parts is ideal for workplaces with metal detectors like airports, eliminating the hassle of removing them.
All safety footwear can have more features than are listed above but these are the minimum requirements to meet each of the safety ratings and the most common.
Options for specific protection are categorised as:
A – Antistatic: Comes as standard with level S1, S2 & S3
E – Energy absorbing heel: Comes as standard with level S1, S2 & S3
P – Puncture Resistant: Comes as standard with level SB-P, S1-P & S3
HRO – Heat Resistant Outsole: Comes as standard with level SB, S1, S2 & S3
It is advisable to check labels on footwear to ensure the correct code for use is applicable; refer to user information leaflets for more detailed information on safety from individual brands.
Slip Resistance
However, as indicated in the PPE Directive, slip resistance is considered a 'basic requirement' of all PPE footwear. As such, slip resistance performance should be tested using European standard BS EN ISO 13287:2012 Personal protective equipment. Footwear. Test method for slip resistance. EN ISO 13287 gives a good indication of how well a sole is likely to grip.
The HSE advise that you check with your supplier whether the footwear you are interested in has actually been tested for slip resistance – older models might not have been. Where footwear has been tested, coefficient of friction (CoF) test values must be available. CoF data can be requested from the supplier and must be included in the user instructions.. Some suppliers now publish it in their catalogues. The higher the CoF, the better the slip resistance. Look for CoF results higher than the minimum requirements set out in annex A of EN ISO 20345/6/7: 2004 (A1:2007).
The safety features of footwear, including slip resistance, are also tested according to a set of European test standards written into EN ISO 20344:2011 Personal protective equipment. Test methods for footwear.
Depending on the test conditions chosen, footwear tested according to the EN standards is now marked with one of the following codes: SRA, SRB, SRC.
The codes indicate that the footwear has met the specified requirements when tested as follows:
SRA – tested on ceramic tile wetted with dilute soap solution
SRB – tested on smooth steel with glycerol
SRC – tested under both the above conditions.
If industrial footwear is CE marked and claimed to be slip-resistant it must have been tested and the CoF data test values must be available.
It may also be appropriate to request additional test data from the supplier, such as CoF values on test surfaces specific to the end use. Some footwear which claims general slip resistance may not perform well in particular demanding conditions – no one type of footwear will be ideal in all situations.
Selecting safety boots for your business
 PPE – including safety footwear – should only ever be used as a 'last resort' when all other reasonable or practical measures have been taken to manage the risk. It is crucial that the safety footwear you select:
meets legislative requirements and legal standards
is used correctly by all staff wearing it.
Manufacturers and suppliers have a key role (under the Personal Protective Equipment Regulations 2002 and under section 6 of the HSWA) in ensuring that suitable products are available and that companies have the information to enable them to make the right choice.
Footwear selection has to take account of a number of factors, such as comfort, durability and any additional safety features required, such as steel mid-sole. The final choice may have to be a compromise. Therefore it is advisable not to select footwear on the basis of brochure descriptions or laboratory test results alone5.
To be 'suitable', the PPE (including footwear) must be:
assessed as appropriate both to the risk involved and to the working conditions
selected to take account of factors such as the length of time it needs to be worn
capable of fitting the wearer correctly
compatible with other PPE which may need to be worn (e.g. boilersuits)
and must carry a "CE" mark if manufactured after 30 June 1995.
Safety footwear risk assessment
Before selecting safety boots and footwear you should refer to a recent, existing risk assessment for the workplace you are buying for, or carry one out if one does not already exist.
This will give you a clear understanding of the hazards you need to protect against – and allow you to select the most appropriate safety footwear for your working environment. A risk assessment is a good way to identify new or missed hazards and to put measures in place to control them. The hazards may include:
wet conditions
electrostatic build-up
slipping
cuts and punctures
falling objects
metal and chemical splash
When performing a risk assessment for safety footwear, think about the task, the user and the environment in which they will be worn. Consider key points such as:
Is there a risk of falling objects?
Is there a risk of sharp objects penetrating the sole of the shoe?
Is there a need for metatarsal protection? Could objects damage/ crush the whole foot?
Is there a need for cut protection (ie chainsaw operation)?
Are there slippery surfaces in the workplace?
Are acids/ alkalis/ chemicals present in the workplace?
Is heel or ankle support required? Is there a risk of twisting or spraining the ankle?
Is there a risk of contact with molten metal?
Is there a risk of contact with temperature extremes?
Are minor irritant substances present?
Are there biohazard risks such as in healthcare settings?
Is the employee on their feet for long hours?
Are employees working in very wet or damp conditions?
Does the employee have any health concerns relevant to the safety footwear required; eg diabetes, plantar fasciitis, etc?
Concentrate on the real risks – those that are most likely to cause harm. Think about how accidents could happen and who might be harmed.
Ask your employees/colleagues what they think the hazards are – they may notice things that are not obvious to you and may have some good ideas on how to control the risks.
The risk assessment should be periodically reviewed in case circumstances in the workplace change.
HSE's Slips and Trips: Hazard Spotting Checklist www.hse.gov.uk/pubns/ck4.pdf is a useful resource that could help you to identify slip and trip hazards in your workplace and decide what action to take, be it the need for safety footwear or not.
PPE should also be periodically reviewed as new, improved styles may have become available and protective kit should be regularly checked for faults and properly maintained (more on this below) – staff should be encouraged to report faults or problems with their PPE.
Selecting the correct footwear for the hazard/risk
Knowing the specific needs of your workplace environment is a key consideration. Is there a potential risk from falling objects, sharp surfaces or metals, or are chemicals or electrical hazards another potential risk?
Refer to your risk assessment but also consider the following:
| | |
| --- | --- |
| Hazard/risk | Considerations |
| Falling objects | Toe cap protection – steel or composite |
| Sharp objects/sole penetration | Steel or composite midsole protection |
| Metatarsal injury/crush risk | Metatarsal protector covering the bridge of the footwear |
| Cut protection (eg chainsaw) | Specialist chainsaw boots are available |
| Slippery surfaces | Non-slip sole |
| Acids/alkalis/chemicals | Acids/alkalis/chemicals resistant sole; know what type of acid/chemical is being used. Calling the supplier to check the footwear complies with requirements may be necessary |
| Heel/ankle support | Ankle protection; lace ups; shock absorbing heels |
| Molten metal | Foundry boots; calf protection |
| Extreme temperatures | Heat resistant soles; cold store boots/wellies (ensure insulation as well as breathable qualities) |
| Minor irritant substances | Rigger boots provide extra coverage |
| Biohazards | Easy-clean, machine washable |
| Long standing periods | Comfortable soles; insoles; shock-absorber heel |
| Wet/damp conditions | Safety wellingtons |
Source: adapted from Best Workwear
Selecting the correct footwear by use
As well as considering the hazards/risk involved in the job requiring safety footwear, procurers can also think about their industry – construction and healthcare sectors will have very different needs. For example:
| | | |
| --- | --- | --- |
| Sector | Needs | Recommended |
| Agriculture | Protective toe caps and midsole; anti-static and anti-slip sole; waterproof | Safety wellingtons |
| Catering | Shock absorber heel; anti-slip sole; easy-clean/machine washable | Washable safety shoes |
| Construction | Protective 200 joule toe caps and midsole protection; secure fit; support | Standard safety boots |
| Cold store | Steel or composite toe cap and midsole; water resistant outer; sealed stitching; thermal lining | Cold store boot; specialist wellington |
| Foundry (welders) | Secure top preventing hot material falling onto feet; quick release buckles | Foundry boots; welder safety shoes |
| Forestry (chainsaw operators) | Good grip; protective guarding to the front, toe cap and midsole | Chainsaw boots (special hazard safety boots) |
| Healthcare | Non-slip sole; shock absorber heel; comfortable sole; easy-clean/machine washable | Washable slip on safety shoe/clog |
| Laboratory/chemical handling | Chemical resistance (to EN 13832-2; 13832-3) | Chemical resistant safety wellingtons; safety boots/shoes with chemical resistant sole for less hazardous environments |
| Warehouse | Protective toe cap; anti-static and anti-slip sole; oil and acid/alkali resistance | Safety boots/shoes to suit warehouse activities/environment |
Source: adapted from Best Workwear
Other selection considerations
Impact and Compression Ratings
When shopping for steel toe or composite boots/shoes you must be aware of the impact rating and compression rating:
the impact rating is a number that informs you of the amount of pounds of impact the shoes will protect against. For example, an I/75 impact rated pair of boots can withstand an impact of 75 pounds. The minimum impact rating for safety toe boots is I/50
the compression rating is the number of loads the shoes can withstand before cracking or breaking. For example, a C/75 will guard against compressive loads of up to 2,500 pounds. A C/50 pair of boots can protect against compressive loads of up to 1,750 pounds.
Comfort and Convenience
Comfort and convenience to the wearer should be considered when selecting safety boots and footwear: employees should be consulted and be given a degree of choice, where appropriate, before final selection is made.
Footwear is worn for many hours each day, and so must offer comfort as well as safety; the fit must be right to ensure both.
Employee consultation
As noted above, consultation with those wearing the PPE is crucial to make sure the correct PPE is chosen and that it is used and maintained properly.
Involving the end-users with regard to fit, comfort and wearability is likely to lead to better levels of user acceptance and therefore better protection.
CE marking
Ensure any safety footwear you buy is 'CE' marked and complies with the requirements of the PPE Regulations. The CE marking signifies that the PPE satisfies certain basic safety requirements and in some cases will have been tested and certified by an independent body.
Try before you buy
Some suppliers may offer 'try before you buy' on some products. This could be an important exercise in the procurement process; footwear marked 'slip resistant' may not perform well in your workplace for example, but you might not know that until you try the footwear out.
Peer reviews/recommendations
Others in your industry/job role may be able to advise on what has worked for them, or recommend certain products. This should only form part of your research however, as footwear should be selected for the job/environment/worker for whom you are procuring.
Best fit
In addition to ensuring that safety boots meet the required legal standards it is also important to ensure it fits well.  Poorly fitting safety footwear can result in bunions, corns, calluses, hammertoes, and other foot problems, and above all – safety footwear that does not fit may fail to prevent injury. So think about:
Upper – should be made from natural materials such as leather or a breathable man-made fabric. Some leather has a plastic coating to repel water and allow the shoe to be wiped clean.
Lining – should be a breathable material to keep the foot fresh. Linings need to be smooth and seam-free.
Toe area – should be foot-shaped and deep enough to prevent rubbing and allow the toes to wriggle. This is especially important with protective toecaps. If the shoes are padded and fitted properly, you should not be able to feel the toecaps at all.
Insole – should preferably be removable to allow easy insertion of padding or orthoses.
Heel fit – the heel should fit snugly on the foot, stopping the heel slipping out of the shoe and stabilising the foot upon ground contact.
Heel – should have a broad base and be no higher than 4cm. If worn for long stretches they should be no more than 2cm in height.
Sole – should be strong and flexible with shock absorption to cushion the jolts of walking on hard surfaces. Material should be slip resistant, such as rubber, polyurethane or PVC.
Fastenings – laces, buckles or Velcro to secure the foot in the shoe.
Material
Consider the materials used to make the footwear as each material provides different levels of comfort, breathability, and durability. Examples include nylon mesh and leather, full grain leather, waterproof leather, Gore Tex.
Cost over Quality
PPE can often fall victim to cost management exercises because  it can be seen as excessive or sometimes unnecessary 'extras' but is an area where cost cutting should be avoided. Good quality materials are a must and durability makes for a long lasting investment, rather than a short term cost.
Some companies still hesitate to purchase quality PPE and base product selection solely on the 'up front price' of each piece. While these companies may be able to reduce short term costs, they're missing an opportunity to improve worker protection and enhance PPE performance.
Typically, companies get what they pay for when it comes to PPE. While lower quality footwear may cost less initially, it is likely to cost more in the long term if it needs to be replaced more frequently or if injury rates rise. Without the right protection against hazards, workplace accidents can increase.
An employer is legally responsible for protecting their workforce against injury and providing a safe working environment. Failing to do this could leave you vulnerable to expensive workplace injury claims.
What to avoid
Overlooking the standards: make sure the boots you select meets the relevant standards for the job involved (for example, S1 boots do not offer a steel layer protecting against sharp objects; instead you need S1P or S3 boots).
Buying the wrong boots: sounds obvious but if you don't match the footwear to the environment, task and wearer you'll be buying the wrong footwear.
Getting the wrong size: this can happen if you buy online. Be familiar with the wearer and their shoe size.
Style over safety: shoe manufacturers generally give priority to safety, quality and functionality. Although wearers may more readily wear a shoe/boot that looks good, this should not be an overriding factor when selecting.
Don't order in bulk: if you're trying a product for the first time. Test a few shortlisted items with the workforce.
Spotting counterfeit or illegal products
It is a basic health and safety requirement that all PPE be supplied with instructions for use, and must carry the CE mark. The British Safety Industry Federation (BSIF) has put together a checklist that can help procurers of PPE spot potentially non-compliant products. The checklist asks:
Is the CE mark present on the product marking/labelling?
If present on the product, is the CE mark in the correct font and at least 5mm high?
For high risk products, including respirators and chemical protective clothing, is the CE mark accompanied by a 4-digit number? (eg CE0120)
Were written instructions for use provided  with the product?
Are the instructions for use printed in clear and legible text?
Are the instructions for use written in at least English?
Is the name and address of the manufacturer detailed on the user instructions?
BSIF also have available a CE Certificate Checklist to help you check that the PPE you have purchased is legal, its CE compliance certificate is genuine and that it relates directly to the performance of the equipment.
Evaluating safety boot and footwear suppliers/manufacturers
It is likely that you already have a trusted list of product suppliers. However, when looking for a new supplier/manufacturer it is work thinking about:
accreditation – has the supplier achieved accreditation to relevant industry standards such as OHSAS 18001? This demonstrates commitment and knowledge, and demonstrates that the company has been successful at meeting the requirements of international accreditation standards
membership to relevant industry groups/boards – is the supplier a member of First Point Assessment (FPAL) for example, who work to identify, qualify, evaluate, and monitor suppliers on behalf of its purchasing members in the oil and gas industry.  Or to organisations such as the British Safety Industry Federation (BSIF), which demonstrates a commitment to safety and ethical trading. BSIF also runs the  Registered Safety Supplier Scheme, which helps ensure you're dealing with a reputable PPE supplier
Eurosafe membership – this is the association of independent PPE, safety work wear and equipment distributors operating in the UK and Ireland
does the supplier offer any tools or resources that could help with your decision?
Crucially, make sure that suppliers/manufacturers supply products that are CE marked and display relevant EN codes; and have the required informative leaflets supplied with it. Talk to colleagues and peers who may be able to recommend suppliers that they use and trust.
Meeting the needs of your workforce
As we know, one of the key points in safety boot procurement is considering the user. We've looked at comfort and convenience, and achieving the best fit. Another important consideration is whether or not the user has a condition that could influence your choice of footwear. Some to consider are:
Diabetes
Diabetic work shoes aim to provide protection against diabetic foot injury. They can be made from breathable leather or suede materials and are designed to cushion while providing ankle, arch, and heel support, and evenly distributing body weight across the foot to avoid painful pressure points. Diabetic work shoes can also provide the extra depth necessary to accommodate custom-orthotics which can prevent foot pain and provide comfort.
Ensure a correct fit for people who suffer with diabetes because poor fitting shoes, whether too loose or too tight, can cause rubbing leading to ulcers and further complications if not treated.
Many people with diabetes experience numbness and loss of sensation in their feet, thus it becomes even more critical that they wear correct fitting shoes to ensure that ulcers do not develop.
 Arthritis
Comfort is key. Feet may change shape as people get older, and this is especially the case if they have arthritis – size and width fitting will be a consideration here.
Leather uppers are usually the most comfortable for people with foot problems; a flexible sole can also be better unless a doctor or podiatrist has advised that rigid soles are better for a particular foot problem.
For those with hammer toes or prominent joints, smooth lining without seams would be better. Consider that special insoles or orthoses may be needed; where used it must be ensured that there's enough room to fit them in the safety shoes, especially around the toes.
Plantar Fasciitis
Plantar fasciitis is injury to the tissue (fascia) that surrounds muscle and nerves on the bottom of the foot (plantar).
Excess weight that puts extra strain on the bottom of the foot, or standing for long periods of time, especially without good cushioning in the shoes, can also cause damage. Heel spurs are often seen with plantar fasciitis. Heel spurs are deposits of calcium on the underside of the heel that may or may not cause pain; the calcium is deposited after stress or injury. Heel spur and plantar fasciitis are sometimes linked together under the term Heel Spur Syndrome.
Things to check when buying a work boot is the amount of supportive cushioning, the ability of the boot to take extra cushioning in the form of inserts or custom-made orthotics and how well the boot fits the needs of the job.
Wide feet
Wide fittings include 2E (wide), 4E (extra wide) and 6E (extra, extra wide).Ensure the footwear has relevant safety features, such as steel or composite toe caps. Wider styles can vary from wide safety shoes, boots and trainers.
Floor surface type
When selecting safety boots, think about the surface type on which the footwear will be worn.  Footwear alone will not eliminate slips on contaminated surfaces – there are several factors that may contribute to an accident and good housekeeping can help to prevent incidents. Selecting footwear carefully however, to ensure basic tread pattern design and consideration of friction levels, will help to minimise the risk of slips.
So when thinking about surface type in relation to footwear selection, consider:
tread patterns
material type
test results (surface conditions; friction; heel slip; etc)
and ask for more information specific to your end use from the supplier.
Inspection and maintenance
The PPE Regulations require that PPE is properly assessed before use to make sure it is fit for purpose; and to ensure that it is maintained and stored properly.
Inspection
While the selection of safety boots and footwear appropriate to the wearer, environment and demands of the job is essential to ensuring that it provides the proper protection, inspecting the footwear for signs that it may need to be replaced is also crucial.
There's no one-size-fits-all formula for knowing exactly when it's time to replace safety shoes, as there are many variables to consider such as the job hazards, how often the boot is worn and the size and weight of the worker. However if there's any doubt that the shoe is no longer performing as it should, then it should be replaced.
When inspecting safety footwear to see if it needs to be replaced, shoes with steel toecaps may show more obvious signs of damage or wear than shoes with composite material toecaps. For example, if a heavy object falls on a steel toe shoe, the steel cap will be dented and will not 'spring back', suggesting that the shoe must be replaced. Conversely, composite material shoes could still be damaged in the same incident but maintain their form.
Consider the tread on a slip-resistant safety shoe – once the tread or outsole show signs of wear or damage, the shoe is likely to need replacing.
Maintenance
The HSE advise that PPE must be properly looked after and stored when not in use, e.g. in a dry, clean cupboard. If it is reusable it must be cleaned and kept in good condition.
An effective maintenance system includes the following:
examination – checking for faults, damage, wear and tear, dirt etc;
testing – to ensure PPE is operating as intended;
cleaning – including disinfection if appropriate;
repair;
replacement.
In general, PPE should be examined to ensure it is in good working order before being issued to the user. Such examinations should be carried out by appropriately trained staff. It should not be issued if found to be defective.
Manufacturers' maintenance schedules and instructions should also be followed.
Employers can ask employees to clean their own PPE, but it is advised that this be stipulated in the person's contract of employment. The employer would need to ensure proper cleaning instructions are provided so there is no damage and the employer should arrange for spot checks to ensure PPE is suitable.
The HSE's L25 document notes that PPE will have a useable 'shelf life'. When it exceeds this shelf life or is so badly damaged that repair is not possible or too costly then it needs to be replaced.
Conclusion – key points
The procurement of safety boots and footwear is only the first stage in a continuing programme involving risk assessment, employee consultation, training and supervision to ensure proper use, and inspection and maintenance of the product.
Safety footwear that is not appropriate may fail to prevent injury and cause foot problems. Select the right product based on your risk assessment and consultation with your team – make sure they're comfortable wearing the product. Then educate them in the why and the how and make sure you have a regime to monitor and evaluate continuously.
Steps to perfect safety footwear, and indeed all PPE:
Assess the hazard and look to reduce it first using other means
Research the most suitable safety footwear if it is required based on the results of your risk assessment
Check the product carries the relevant CE, EN safety marks and is being sourced from a reputable supplier
Consult with your workforce and trial the PPE with them
Educate and train employees on correct use
Audit your PPE compliance, monitor and evaluate continuously – re-assess whether the product remains fit for purpose.
References
HSE Personal protective equipment at work (Second edition) – L25
HSE INDG174 Personal protective equipment (PPE) at work
The Personal Protective Equipment at Work Regulations 1992
ISO 20345:2011 – Personal protective equipment – Safety Footwear
Stop Slip, the importance of safety footwear
Supplying slip-resistant footwear
Foot conditions: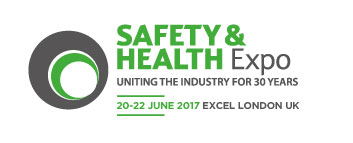 Safety and Health Expo will return to London ExCel on the 20-22 June 2017, showcasing a collection of top health and safety solutions from 300+ UK and international suppliers. Industry professionals will be able to source a range of behavioural safety, risk management, training and occupational health products and services.
Safety & Health Expo will feature a lively PPE and professional clothing Fashion show and will play host to a number of industry awards ceremonies and exclusive networking events.
Register for Safety and Health Expo 2017 today by clicking here…