On demand: Podcast – battle of the ideas, approaches to leading health and safety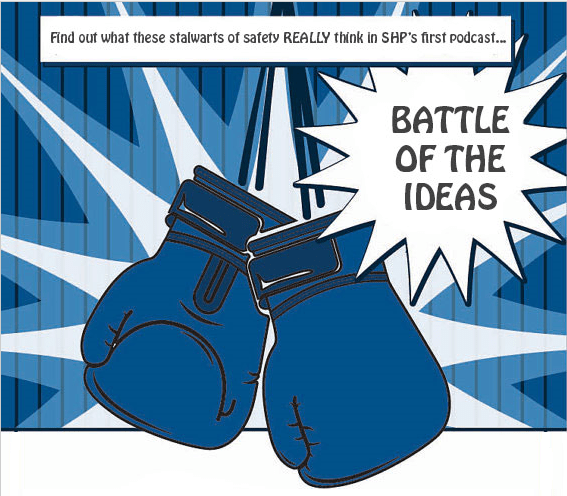 At the end of November, five stalwarts of safety came together to discuss some key ideas and opinions around health and safety culture.
Ruth Gallagher, John Green, Steve Hails, Clive Johnson and Tim Marsh took to SHP's airwaves to discuss key ideas around health and safety culture, including:
Is safety really broken?
What's the point in zero harm?
Is the absence of accidents a positive thing?
Is 'Safety Differently' a revolution or an evolution?
What is the biggest threat to safety?
Follow this link to download the biggest health and safety podcast of the year and find out what these five leaders in health and safety had to say.