Workplace Wellbeing Show, hosted by Informa Markets, is delighted to announce Mind, the leading mental health charity, as its official Charity Partner.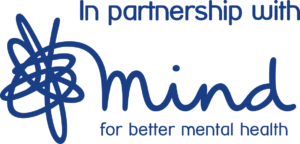 Mind is the ideal partner for Workplace Wellbeing Show owing to the significant shared values between the charity and the event, including a desire to promote wellbeing best practice and level the playing field for mental health. Workplace Wellbeing Show, which hosts a full programme of seminars and presentations, will work with Mind to broaden its reach and impact for professionals, including HR leaders who wish to foster better wellbeing in the workplace.
Mind provides advice and support to empower anyone experiencing a mental health problem. The organisation campaigns to improve services, raise awareness and promote understanding. Founded in 1946, it has helped people across England and Wales, and won the patronage and endorsement of numerous organisations and individuals, including its current president Stephen Fry.
The charity also offers a comprehensive Workplace Wellbeing programme which aims to help people understand and start talking about the costs of neglecting mental wellbeing in the workplace. Mind offers free resources for employers to help improve mental wellbeing and employee engagement.
Charlotte Geoghegan, Head of Content for Workplace Wellbeing Show, said: "We are honoured to work with Mind to form a Charity Partnership for Workplace Wellbeing Show. Over the last seven decades, Mind has led the de-stigmatisation of mental health. Our programme at Workplace Wellbeing Show is designed to represent the multi-faceted nature of occupational wellbeing. This partnership with Mind underscores the importance of mental health within this, and a commitment to raising the profile of mental health in the workplace."
Faye McGuinness, Head of Workplace Wellbeing Programmes at Mind, said: "We are delighted to be the Charity Partner for the Workplace Wellbeing Show. Poor mental health is now the number one reason for staff absence so it is vital organisations make the wellbeing of their staff a priority. Smart workplaces are recognising the value of prioritising workplace wellbeing, and as a result, seeing happier, more engaged and productive staff who are less likely to need to take time off sick."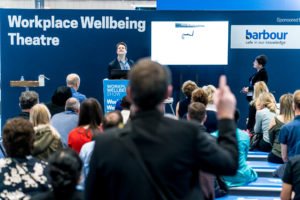 Workplace Wellbeing Show
Taking place from 18-20 May 2021 at ExCeL London, Workplace Wellbeing Show will explore the link between workplace wellbeing and productivity. The event will showcase the latest thinking and solutions to improve the mental, physical and financial wellbeing of staff across all sectors with three days of free seminars and panel discussions led by industry leaders, solutions and products from key suppliers, and unrivalled insights and networking opportunities. Attendance certificates for CPD will be provided for visitors across all sessions.
For more information visit www.workplacewellbeingshow.com