The speakers:
Sally King, Director of Menstrual Matters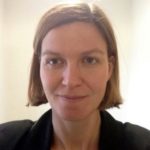 Sally King is the founder and research director of Menstrual Matters, a non-profit evidence-based website about the role of the female reproductive system in health and wellbeing. Her popular blog looks at how menstrual taboos and gender myths directly contribute to 'bad science' and social inequalities.
Before specialising in menstrual health research, Sally spent nearly a decade reviewing and evaluating human rights interventions and policies, for Oxfam GB, Care International and Amnesty International. She is currently completing a PhD in Medical Sociology at King's College London.
Louise Aston, Wellbeing Director, Business in the Community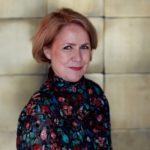 Louise started her career as a fashion buyer at Marks & Spencer and transitioned into campaigning by taking health into fashion to support the government's national skin cancer prevention programme. As Creative Director at COI, she has led national campaigns including World Mental Health Day, 5 A DAY and FRANK.
At Business in the Community, Louise has campaigned to establish employee health and wellbeing as strategic boardroom issues.
In the context of responsible business, the aim of BITC's wellbeing campaign is to create environments where individuals and organisations can be at their best by taking a preventative, whole person approach to physical, mental, financial and social health.
The success of the campaign has been built on taking a collaborative approach, working in partnership with business, government and third sector partners.
In September 2019, Louise was awarded an Honorary Membership of the Society of Occupational Medicine in recognition of her leadership in workplace health.
Dr Judith Grant, Director of Health and Wellbeing, Mace Group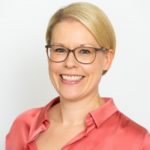 Dr Judith Grant has over 15 years of experience in public, community and corporate health roles working with organisations and individuals to understand both personal and organisational health and wellbeing. As Director of Health and Wellbeing at Mace Group Judith is responsible for strategic delivery of wellbeing, occupational hygiene and occupational health across the international construction and consultancy organisation.
Prior to joining Mace Judith managed Occupational Health and Wellbeing across Royal Mail Group's 140,000 employees. With a PhD in Occupational Health Psychology and Management, Judith is focused on combining health research with business outcomes to create sustainable organisational wellbeing programmes that not only support employees but deliver organisational results.
Judith is a trustee of the Men's Health Forum, a charity focused on addressing inequalities in men's health, in addition to being a trustee of the Mace Foundation. Judith is Chair of Women in Health and Safety a UK group of nearly 2000 female, and male, H&S professionals aiming to support women progress their careers in a typically male dominated occupation.
---
The Women in Health and Safety network is run by an independent committee, Chaired by Dr Judith Grant, Director of Health and Wellbeing at Mace. The network hosts free-to-attend events, for all health and safety practitioners, which take place throughout the year around the UK.
All past and upcoming events are listed on the SHP Women in Health and Safety hub and advertised in the Women in Health and Safety LinkedIn group.