Canary Wharf Group is hosting a free-to-attend, networking meeting for up to 50 health and safety professionals in April.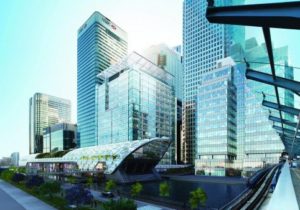 The event, called From Cradle to Grave, will take place on Tuesday 2 April from 15.00 – 17.00 at One Canada Square, Canary Wharf.
The event is part of the Women in Health and Safety event series and is open to all health and safety professionals (members and non-members, male and female).
What's on
There will be talks from the Head of H&S at Canary Wharf Contractors, the Head of SQE&W for Arriva Rail London and the Compliance Manager for Canary Wharf Management. They will discuss the significance of health & safety being embedded into the fabric of the organisation from the very start of construction and the importance of ensuring that safety information is provided to those who are responsible for the building after construction has completed.
The speakers
Damien Gannon, Head of Health and Safety for Canary Wharf Contractors;
Darren Selman, Head of Safety, Quality, Environment and Wellbeing for Arriva Rail London;
Rupert Crayston, Compliance Manager for Canary Wharf Management.
Katherine Randell, Head of Fire, Safety & Environment for Canary Wharf Management will also do a short presentation on some research she has been carrying out into the history of women in the health and safety profession.