There are between six and eight million lone workers in the UK, according to the British Safety Council. In other words: around 20% of the British workforce.
A 'lone worker' includes anyone whose role requires them to perform without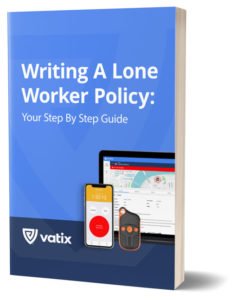 supervision, full or part-time. Whether that means fixing a wind turbine, conducting home visits for patients, or working the graveyard shift solo, these workers need health and safety policies, protection measures, and training – tailored around the specific risks they face.
Team members who work unsupervised are at greater risk than those who are surrounded by colleagues and managers. After all, if a lone worker is injured, has an accident, or – as unfortunately happens all too often – is attacked whilst on the job, how would you know?
Because of the inherent risks associated with lone working, company directors have a legal responsibility to keep these employees safe, wherever they are.
So if you have any lone workers on your payroll, you need to write up a lone worker policy.
Whilst there's no one-size-fits-all lone worker policy – as the specific clauses and considerations will need to be entirely relevant to your business – we are here to help.
This guide covers everything employers need to think about, to write their lone worker health and safety documents.
To download this whitepaper and learn more, simply fill out the form opposite.
In association with…