Trade unions have called on the Government to properly enforce rest breaks and hourly work limits after new figures revealed Brits put in more than £32 billion worth of unpaid overtime last year.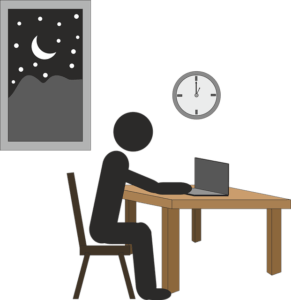 Figures released by the Trades Union Congress (TUC) to mark Work Your Proper Hours Day last week show more than 5 million workers put in an average of 7.5 hours a week in unpaid overtime last year.
As part of Work Your Proper Hours Day, it also urged workers to take proper lunch breaks and leave on time.
In addition, the TUC called on the Government to actively enforce statutory paid annual leave, rest breaks and the rest not to work more then 48-hours a week on average.
The figures also show one in four public sector employees worked unpaid overtime last year, while in the private sector the number was one in six.
According to the research, teachers and educational professionals work the most unpaid hours on average each week – 12.1 hours.
Chief executives are close behind (11.4 hours per week), followed by legal professionals (10.2 hours), hospitality and catering managers (9.7 hours), functional managers such as financial, marketing, and personnel managers (9.2 hours) and retail, leisure financial institution and production managers (all 8.9 Hours).
In terms of a regional breakdown, London relies most on free work, with almost one in four workers (24.4%) doing unpaid overtime.
The South East is next, with 20% working unpaid overtime, while 19.9% in the South West and 18.6% in the Eastern Region are working free hours. 
"Overworking staff hurts productivity, leaves workers' stressed and exhausted and eats into time that should be spent with family and friends," said TUC General Secretary, Frances O'Grady.
"Bosses who do steal people's time should face consequences. So, we're calling for new rights to ensure that employers who break the rules on working time can be brought to employment tribunals."
---
See the new Workplace Wellbeing Show at Safety & Health Expo 2019. Registration is now open, click below to secure your free place.