Demonstrate thought leadership in health & safety, generate leads and boost brand awareness. You're invited to take part in SHP Webinar Wednesdays, a brand-new digital programme helping you achieve all the above.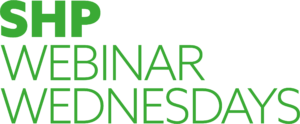 Taking place every Wednesday, SHP's new Webinar Wednesdays will have a bumper programme designed to pull in a big crowd. Each webinar will feature a panel of thought leaders, hand-picked by our editor, and your speaker could join them.
In the past 6 months, searches for webinars have been up more than 300%. Sponsoring SHP Webinar Wednesdays is a fast, intelligent way to engage with your audience at a time when webinars is where people are going for content.