Where is the workplace mental health agenda headed and how can a nutritional diet at work improve productivity?
SHP's next webinar, in association with Barbour EHS, takes place on Monday 29 July, from 11:00am to 12:00noon.
Topics covered:
Where is the workplace mental health agenda headed?
What does high potential wellbeing talent look like and how are the requirements for this type of role evolving?
The three things a business should consider to successfully deliver a wellbeing strategy.
How can a nutritious diet at work improve productivity and support the effects of stress?
How employers can help improve the culture in workplace wellbeing and the importance of educating, informing and inspiring employees to 'fuel themselves better', whilst at work.
Practical tips for improving the culture and reducing the stigma around mental health in the workplace.
An update on how the law around mental health in the workplace.
To register for the session, click here.
The panel:
Karl Simons, Chief Health, Safety & Security Officer, Thames Water 
Karl is Chief Health, Safety & Security Officer at Thames Water, and is responsible for the business's strategic direction of health and safety. He has over 25 years' experience in industry, having worked across all continents and numerous safety critical industries. Karl is a chartered occupational safety & health practitioner and is a keen student of behavioural psychology.
Last month, Karl was voted as the Most Influential Person in health & safety by readers of SHP.
Kendelle Tekstar, Senior Product Manager, Acre Frameworks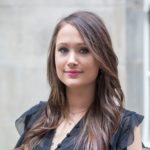 Kendelle's role at Acre transcends recruitment with her focus on Acre's bespoke psychometrics service for the health, safety, and environment profession, Acre Frameworks. Frameworks offers organisations an objective measure of whether they have the right people with the right skills in the right roles to achieve business aims by assessing and developing soft skills that enable proactive health and safety culture. In 2018, Kendelle a finalist in SHP's Rising Stars in Health & Safety. She has recently carried out extensive research with over 100 senior health and safety leaders in order to enhance and develop the Frameworks platform.
Catherine Attfield, Head of Nutrition and Wellbeing at Artizian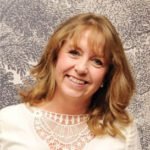 Catherine is an experienced Nutritional Therapist with a demonstrated, award-winning history of working in the health, wellness and corporate nutrition industry. She joined Artizian Catering in 2012 and is responsible for driving all aspects of the company's nutrition and wellbeing strategy. She co-founded Nutrition-Bites with MD Alison Frith, in 2017. She has been instrumental in creating Thrive, an evidence-based, digital, nutrition and wellbeing subscription to help employees thrive against the issues affecting workplace wellbeing today.