In this webinar find out how digital tools can empower people to report incidents easily, effortlessly, anonymously (if required), and instantly. Airsweb calls this Frictionless Reporting and says it will change the way EHS incidents are reported and managed.
Join Airsweb Product Development Director, Rob Leech, as he explores the impact innovative digital technologies and social media platforms can bring for organisations of any size in any industry. Rob worked with SHP on a series of innovation technology features in 2018.
This webinar is ideal for anyone responsible for delivering, at all levels, companies Health & Safety processes and commitments as well as EHS professionals looking to broaden their understanding of innovative EHS technologies.
When you attend this webinar, you will:
See how Rob's 20 years of EHS software initiatives draws on the real experiences and understanding of 'fringe' workers;
Walk away knowing how digital technology, IoT4, social media and mobile access can all break down reporting barriers;
Learn how EHS is maturing from spreadsheets to utilising sophisticated innovated technologies and machine learning;
Gain knowledge of the how voice first applications and virtual assistants could help to support safety campaigns.
Fill in the form on the right to access this on-demand webinar.
The panel
Robert Leech, Product Development Director, Airsweb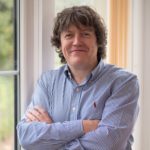 Since founding Airsweb in 1999, Product Development Director, Robert Leech has been responsible for leading all aspects of product management, R&D and product vision encompassing all product versions with the latest Airsweb product launch – AVA. Working closely with global clients, Rob's role ensures the Airsweb product delivers and satisfies ever changing business demands.
Prior to Airsweb, Rob worked in the high risk chemical sector for a large global speciality chemical manufacturer within the role of Divisional IT manager, responsible for IT solutions, support functions and communication across multiple divisions.
Rob has nearly 20 years' experience producing web-based software applications and holds a bachelor degree in Systems Analysis and is a Chartered professional member of the British Computer Society.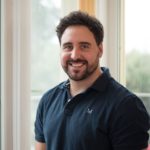 Tom Newton, Marketing Consultant, Airsweb
Tom has over 12 years' experience in the enterprise software and technology space.
As a passionate technologist, Tom believes strongly in technology's ability to empower both organisations and society as a whole to more quickly achieve their goals.
Fill in the form on the right to access this on-demand webinar.
In association with