John Kersey looks ahead at five trends that will drive safety technology in 2019.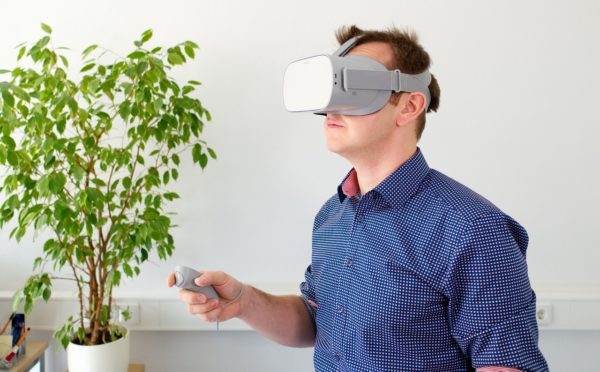 "What new technology does is create new opportunities to do a job that customers want done," Tim O'Reilly
As we look back at 2018 we could see many indications that digital technology (safety tech) was starting to make inroads into common practice. Safety and Health Expo 2018 had a whole day dedicated to technology and we saw VR, incident reporting through chatbot technology, predictive analytics and AI based vision systems all exhibited. An SHP Online survey showed a clear indication that the safety industry was ready to invest in and adopt new technology. The poll also showed the vast majority of respondents were willing to see new technology as a benefit rather than a threat.
The IOSH annual conference included many topical presentations on digital technology, such as safety software and VR. The Health and Safety Executive also provided thought leadership in the digital arena with its Discovering Safety initiative. Although we see safety tech lagging behind core business systems such as martech and fintech, there are substantially more verticals and applications available in the wide field of health and safety. A recent Verdantix survey in trends across 411 major EHS respondents found 24% of these will increase their spend in information technology/digital technology during 2019 by over 10%.
Conscious that predicting the evolution of technology trends is notoriously unstable – they either happen much sooner and bigger than expected or don't happen, here are five trends that we might see emerging during 2019.
---
1. Mixed reality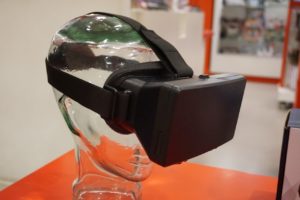 VR (virtual reality), AR (augmented reality) and 360Video have now become mature systems in their own right and each have optimised features. The feeling already is why not combine or mashup these modalities to get the benefits of each? Besides natural applications such as health and safety training there are also exciting possibilities to use this for visualisations such as the HS2 rail system. This is being applied to fire safety appreciation. The possibilities of new immersive technology allied to the universal appeal of the storytelling format will create a powerful and emotionally gripping mix. Royal Holloway and Brunel University London are already working in this area in a series of government funded projects under the banner of StoryFutures.
2. Vision systems
We have already seen these applied to more obvious safety applications such as monitoring the use of personal protective equipment especially as a portal system (for example entering a restricted area). Facial recognition systems are now implemented within the security industry and not without their identity issues. However the work in this area is ongoing and we see more feature systems coming through based on biometric markers such as gait and non-biometric markers such as apparel. The systems will become increasingly both accurate and versatile – an instance here is the use of AI superfine attributes pioneered for retail management by Aura Vision Labs. Wider utilitarian behavioural safety applications will be developed such as the use of handrails on staircases, reverse parking and other areas traditionally done by safety observations.
3. Enhanced analytics
As more devices produce data so too there will be a greater realisation that this presents an opportunity to access valuable insights. Already there is a wider trend towards 'insight driven management'. We can see this starting to be manifested through additions to enterprise EHS software systems such as the use of predictive analytics. Traditionally the health and safety profession has fixated on lagging indicators such as accident rates with a developing realisation that enablement comes from leading indicators. As we move beyond these predictive and prescriptive analytics will become more widely known and adopted in the health and safety arena. The Verdantix survey into trends for 2019 predicts that 59% of their major respondents already have predictive analytics deployed across multiple facilities. The HSE and Lloyd's Register Foundation's Discovering Safety initiative is looking more closely into this area using techniques such as text mining.
4. Adoption of design thinking
As tech becomes a primary driver for change then it would be natural to see the techniques and mindset of the tech giants become more of a cultural influence in the workplace. The concepts of design sprints to promote development are becoming more prevalent for non-tech projects. This will include the safety profession by adoption. With the accent on innovation then use cases (seeking user experience of desired features), popcorn thinking, pilot adoption (fail fast) and proof of concept will become more familiar. As they require a state of mind different to the traditional safety mode this will act as an energising force on the profession and create an appetite for new solutions and new ways of working. The professional education system will need to change to reflect this new management approach more in line with current business realities.
5. A move towards standards and greater accountability
A number of recent high profile incidents and events will influence future developments in this area. The adoption of the GDPR legislation and the Facebook privacy issues have already spotlighted the need for privacy and protection of personal data. The US Forces Fitbits in Syria incident has highlighted the need for greater information security around wearables and other devices. The Grenfell Tower fire and subsequent Independent Review of Building Regulations and Fire Safety has spotlighted the need for building owners to have an assurance system to identify materials used in the building and a golden thread system in use during the approvals process – technology centred around BIM (building information modelling) systems being one of the proposed solutions. In a similar way blockchain as a food safety measure has been promoted due to the outbreak of e.coli from romaine lettuce in the US. At the recent BSI Standards Forum there was a realisation that the standard making process needs speeding up to reflect the acceleration of innovative processes and products into the marketplace. The BSI are responding by developing Agile Standards using Design Thinking (BSI Knowledge Labs). This will help re-assure those in the tech industry who may see adoption of standards as a brake on development. 
Disclaimer. The views expressed in this article are those of the author and do not necessarily represent those of any commercial, academic or professional institution I am associated with. Mention of a specific product or service does not necessarily equal endorsement.
New for 2019, Safety & Health Expo (18-20 June at the ExCel, London) will be demonstrating some of the ways that technology is changing health and safety – both how tech can be adopted by the profession but also where it poses new risks.
Visitors will be able to find out about the latest technology trends, showcasing innovative products and demonstrating their application in health and safety. Learn about Drones, AI, VR and wearables with hands-on product demos, interactive talks and case studies about disruptive technology.
Speakers will include a mix of tech gurus, academics and health and safety professionals.
---
Registration for Safety & Health Expo 2019 ­– taking place on 18-20 June 2019 at ExCeL London – has officially opened. Secure your place at Europe's leading health and safety event.