Voting is now open for SHP's Most Influential Individual for 2021.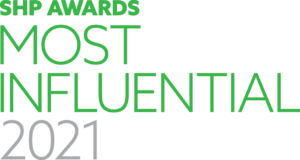 We want your votes to produce a list of the Most Influential people in the profession, and ultimately an overall winner, from the list of nominated names below. Simply fill out the form at the end of this article with your chosen nominee and the reason why that individual gets your vote. The finalists and the overall winner will be announced in December 2021.
Our list celebrates people who are inspiring, engaging and have been driving change in occupational health and safety in the UK over the last 12 months. The list includes practitioners, thought leaders and senior Government official and was compiled from public nominations, in collaboration with the SHP Awards judging panel.
SHP Most Influential Individual recognises those who are successfully creating sound health and safety cultures in their organisations, or the profession at large. Previous winners include, John Green, who was Director of HSE at Laing O'Rourke at the time, Louise Taggart, Public Speaker, Campaigner and Founder of 'Michael's Story', Karl Simons, former Chief Health, Safety and Security Director at Thames Water and in 2020, Hilda Palmer, campaigner and facilitator of Families Against Corporate Killers, supplier of International Workers' Memorial Day (IWMD) resources.
For 2021, the SHP Awards are in collaboration with Shirley Parsons, global HSEQ talent experts.
Voting is now closed.
Your nominees: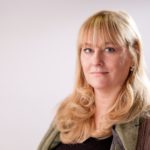 Sarah Albon, Chief Executive, HSE
Sarah began her role as Chief Executive of the Health and Safety Executive in September 2019. During the pandemic Sarah has played a crucial role in working with government to provide information and guidance on how to make sure businesses are COVID-secure.
Dee Arp, Chief Operating Officer, NEBOSH
Dee has been instrumental in finding ways for NEBOSH learning and assessment to continue, despite COVID-19, and has been the driving force in motivating NEBOSH forward during the pandemic. Her mantra, 'No learner left behind', spurred NEBOSH to make radical changes from traditional venue-based examinations, to online: flexible enough to allow the learner to take the assessment safely. This has made health safety qualifications more accessible globally.
Dee was instrumental in shaping the new assessment methodology and ensuring its validity.
Simon Blake, Chief Executive Officer, Mental Health First Aid England
Simon has continued his relentless work in support of mental health in all sectors of our economy. He has led MHFA to introduce the 'Bring your whole self to work' campaign and continues to champion mental health support for young people alongside racial and gender equality for all at work.
Rachel Butler, Head of Health, Safety and Risk, Bruntwood
Rachel is ambassador for NEBOSH and Safety4Good and an advocate for her industry, helping people to realise her passion to protect people. She participates as a guest speaker for IOSH in the 'Future Leaders' events, supports and gives time to advise on new innovations and organises events, such as HSE's breathe freely, health and wellbeing workshops and women in health and safety networking.
During the pandemic, Rachel has shared her procedures and best practice, recognised as industry best practice through the Considerate Constructors Hub for all to see. She has also offered her time to try and help small local businesses reopen safely. In 2019, Rachel was an SHP Rising Star finalist.
Fearne Cotton, Happy Place Podcast
Fearne's Happy Place podcast has helped thousands of people through the difficult time of lockdown. Raising awareness of several topics affecting our nation's mental health. She provides a platform for a range of excellent speakers and uses her own experiences to educate her audience and discuss often taboo subjects to normalise how many people have been feeling.
Crystal Danbury, Director Safety, OpenReach
Crystal makes health and safety real, by listening and taking people on the journey with her. She has shared her views and thoughts on diversity in the workplace, based on her experiences in a range of primarily male dominated sectors.
In a relatively short period of time, she has been able to change the safety culture of Openreach.
Paul Farmer, Chief Executive, Mind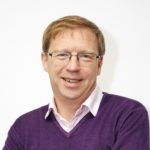 During the initial lockdown, over one in two adults (60%) and over two in three young people (68%) who responded to a Mind survey reported that their mental health had worsened.
Paul has led the Charity's work to help combat this, including setting up additional helplines, producing information and guidance for individuals so they can take care of their wellbeing, producing advice and guidance for employers and people in work to help manage the disruption caused by the pandemic and the impact it may have had on their wellbeing and the challenges around converting the face-to-face services and support into virtual or digital support.
Hayley Farrell, Wellbeing Manager, EMCOR UK
Hayley has played a vital part in EMCOR being the first organisation in the world to be certified with the new standard, ISO 45003: 2021 Occupational health and safety management – psychological health and safety at work – Guidelines for managing psychosocial risks, published in June 2021.
EMCOR's audit was said to have demonstrated an effective and systematic approach to the management of psychosocial risk, with feedback received from the staff highlighting the presence of a supportive, inclusive environment where staff can not only grow and develop, but also feel safe in discussing their personal and professional issues.
Kate Field, Global Head Health, Safety and Wellbeing, BSI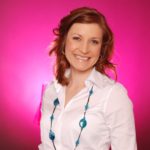 Kate is an industry expert on psychological health and safety and the new ISO 45003, which she helped to structure. She has used her global influence to champion health, safety and wellbeing as the primary driver of an improved an balance in both personal fulfilment and organisational resilience. She supports and promotes the profession through her voluntary work and coaching activities, Kate has worked with the United Nations Industrial Development Agency on Industrial Safety culminating in a handbook which has been translated into several languages. Kate has also developed and published a new best practice-based framework on workplace wellbeing, the Prioritising People Model, encouraging a real culture of change and ensuring inclusive and equitable organisations prioritise the physical and psychological wellbeing of their people.
Neil Fisher, Health, Safety & Environment Practitioner, Network Rail
Neil has shared his passion and insight on LinkedIn, championing anti-bullying on social media platforms and recently inspired his network by restarting his profile to remove the negativity from his feed. He has shared his wealth of knowledge and guidance, including speaking out publicly about imposter syndrome.
Craig Foyle, Director, Foyle Safety & Management Limited
Outside of his day job, Craig is a professional mentor, sharing his support and dedication to the profession with his mentees. He provides guidance on how to develop in a role and in a career, including interpersonal skills, such as presenting and communication. As part of his development, he has had the opportunity to make presentations to students at Hull, United Kingdom.
Craig, as a past President of IOSH, still supports members from other branches globally.
Jessy Gomes Moreira, Technical Safety Lead, UCL
Jessy has been inspirational and passionate in promoting equality and diversity within the health and safety profession and the UK construction industry in particular. She is a champion of diversity and inclusion, having gone through discrimination and being forced to leave her job after returning from maternity leave. She has made it her mission to share her story, empower other women and bring the issues women face in the industry to the forefront.
To this end, she sits on various committees, writes, speaks, and contributes to thought leadership. She founded the Pracademic, where she continues her research, contribution and provides a platform for women in health and safety to champion the causes dear to them. She mentors and coaches women who want to join the industry, have issues at work, and want to level up in their careers.
Dr Jenny Harries, Chief Executive, UK Health Security Agency
Jenny was appointed as Chief Executive of the new UK Health Security Agency in April 2021. UKHSA is responsible for planning, preventing and responding to external health threats on a global stage.
Paul Hendry, Global Vice President for Safety, Jacobs
Paul has helped change the profession when it comes to mental health, from starting the mental health matters program, which has now trained over 2,000 mental health champions, to creating One Million Lives, a proactive mental health campaign that has positive mental health and wellbeing at its heart. One Million Lives was made free for anyone to access anywhere and allows people to regularly take a mental health check and get access to free resources.
Karen Hewitt, Chief Executive Officer, Leaderlike Ltd
In 2021, Karen published a book 'People Power – Transform your Business in the Era of Safety and Wellbeing', distilling a decade of experience of putting health and safety first in organisations into a blueprint for success. In publishing it, Karen has made the blueprint accessible to anyone in organisations working hard to prevent accidents and ill-health and promote wellbeing. The book is practical, with action points and checklists, and contains contributions from other health and safety professionals. The entire project has been collaborative and gender-inclusive – half of the contributors are female.
Keith Hole, Keith Hole, Director, TSMUK
Keith has been instrumental in driving for mental health provision for OSH professionals and has delivered above and beyond to ensure that OSH professionals have access to innovative, interesting and informative content and online sessions throughout the challenging lockdown periods.
Louise Hosking, Owner, Hosking-Associates. IOSH President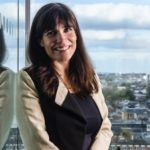 Louise is the Co-Founder of OneWISH, the Global Coalition of Women in Safety and Health Networks which works with networks worldwide, to promote women and inclusion in safety & health. The Coalition's vision is to 'save more lives', 'to support under-represented groups' and 'to work together'. It has hosted several virtual collaborative events, with Louise playing a key role in getting its messages across. In November 2021 she set out her plans as she took over as President of IOSH.
Sajid Javid, Secretary of State for Health and Social Care
Sajid Javid was appointed Secretary of State for Health and Social Care in June 2021. Mr Javid has been responsible for overseeing the vaccination rollout and the booster programme. He spoke at the Global Mental Health Summit in Paris, in October. He has mandated that all NHS and care workers, with face-to-face contact with patients, need to be vaccinated by April 2022.
Anna Keen, Founding Director, Acre Frameworks
Anna continues to champion the competency-based framework she has developed for health and safety professionals, helping them to understand the skills, attributes and profile of what business leaders are looking for in H&S professionals, and how it contributes to a better way of managing risk. She has also continued to support the diversity and inclusion message, including sharing her thoughts on how to develop non-technical skills and how to present yourself confidently.
Gill Kernick, Master Consultant, JMJ Associates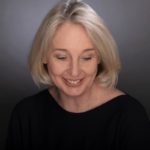 Gill is a consultant, specialising in safety leadership and culture, and she has been a high-profile voice on the subject of the Grenfell Tower fire. In 2021, Gill published a book, 'Catastrophe and Systemic Change: Learning from the Grenfell Tower Fire and Other Disasters,' which explores the myths, the key challenges and the conditions that inhibit learning, and identifies opportunities to positively disrupt the status quo.
James MacPherson, Health, Safety and Environment Manager, Glass and Glazing Federation. Co-Founder, Project Mollitiam. Host and Producer, Rebranding Safety Podcast.
James has founded Project Mollitiam, with Colin Nottage, a group dedicated to empowering, challenging and raising the bar for health and safety professionals. He runs the Rebranding Safety podcast and, in his day job, has spearheaded the creation of a complete ethical business framework for the Glass and Glazing Federation. He's tirelessly pushing boundaries and raising standards across the board. He refuses to accept lazy or subpar safety decisions.
Hugh Maxwell, EMEA Director, Chubb
This year Hugh continued mentoring a global community of over 20 rising HSE professionals, which has global impact on the future of the profession. He was presented with Rookie of the year award by CGRA, for his first-year contribution to the business risk management. In EMEA, he supported a number of small construction and other businesses in their COVID recovery strategies and policies, supported the approval of a number of IIRSM approved courses and presented at the XCEL occupational health summit on COVID-recovery.
Suzannah Nichol MBE, Chief Executive, Build UK
Suzannah and the Build UK members have provided outstanding support to the UK construction industry throughout the pandemic and beyond. Suzannah has kept the industry going in a safe way, so that as many people could stay in work without harm to health during COVID-19. Without the guidance and the SOPs, many people would have faced job losses and construction sites would not be able to operate safely.
Dr Mavis Nye, President and Co-Founder, Mavis Nye Foundation
Mavis is a 'tour de force, and an absolute dynamo for Asbestos Awareness'. Mavis lives with asbestosis every day of her life, having been diagnosed a few years ago, and spends her life campaigning for asbestos awareness and removal.
Rory O'Neill, Occupational Health and Workplace Safety Adviser, International Trade Union Confederation (ITUC). Professor, School of Law and Social Justice, University of Liverpool. Editor, Hazards magazine, www.hazards.org and TUC weekly RISKS ezine
Rory has worked at a national and international level throughout the pandemic in many networks of occupational health and safety activists, sharing information and analysis of all the issues around trying to keep workers safe in a viral pandemic. He has distilled key information and best guidance from all over the world and made sure it is available to trade unions, safety reps and other activists, who can use it to protect workers and public.
Throughout the turmoil of the pandemic, he has worked with the ITUC on gaining governmental and occupational health specialist support for trade union demands that the right to safe and healthy work be made an ILO Fundamental Right at work.
Dr David Provan and Dr Drew Rae, The Safety of Work Podcast
Dr Drew Rae and Dr David Provan, from the Safety Science Innovation Lab at Griffith University, have made a significant contribution to promote evidential safety, globally. The pair break down the latest safety research and provide with practical management tips on the weekly Safety of Work Podcast.
James Quinn, Senior Health and Safety Manager, Multiplex. IOSH Immediate Past President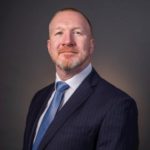 In October 2020, James became the second career soldier to be named IOSH President in its 75 year history. He has been a member of IOSH for over 10 years, since leaving the army, and has publicly spoken about how IOSH assisted him in his transition to "civvie" street. James has used his platform as President to raise the profile of veterans and how he sees the route to safety as a valuable career for armed forces veterans. He has tasked IOSH to set up a LinkedIn page for Armed Forces and Veterans, those that have left are in the process of leaving. He has engaged with the CEO and IOSH Senior Leadership Team to show them the value of the service leader and how the service leader can add value to all organisations.
James has given up much of his time to engage with the MOD in assisting with their Health and Safety days and promotions as well as speaking about his own experiences, as someone who came through PTSD. He is an advocate of mental health awareness and has led many panels and webinars on the subject.
Kevin Robinson, Managing Director, Safer Highways
Kevin continues to be a vocal ambassador for mental health across the highways sector. He has spearheaded the development of the Stamp it Out campaign to raise awareness around tackling verbal and physical abuse for frontline road workers.
Andrew Sharman & One Percent Safer Foundation
The One Percent Safer Foundation, an independently-governed charitable fund, was created to provide support in two ways. Through the provision of practical help in the form of small grants or support with professional education and development to OSH professionals who have lost their job as a result of the pandemic and through the provision of small grants of 'seed capital' or support with education and development for third sector organisations, voluntary/charitable institutions, and not-for-profit organisations who wish to begin a project in order to become one percent safer.
Money has been raised for the Foundation through donations and sales of the One Percent Safer book. The brainchild of Andrew Sharman, is described as an 'anthology of the world's best thought leaders, all in one place'.
Ian Tasker, Scottish Hazards Advice Centre
Ian has provided advice and support to hundreds of individuals over the course of the pandemic, helping to keep them, their families, and their colleagues safe from harm. This past year and more, he's not only provided huge amounts of COVID-related advice and support, he's also provided a multitude of training courses to TU reps, responded to numerous consultations, undertaken complex FOI exercises, as well as providing much needed support to families who have lost loved ones in work-related incidents as they navigate our justice processes, and leading our work around International Workers' Memorial Day.
Errol Taylor, Chief Executive Officer, RoSPA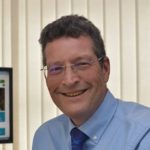 Errol has been behind all that RoSPA has done to support change in home awareness across the UK and spread the UK culture internationally to try and save lives.
Professor Chris Whitty, Chief Medical Advisor to the Government
As Chief Medical Officer (CMO) for England, Chris has continued to be a voice for the government, giving medical advice and guidance to senior ministers, as well as to the wider public during.
Voting is now closed.
If you are voting from mobile, or receive an error when submitting your voting form, click here to vote on a separate, dedicated page…