Documentary maker, producer and writer Louis Theroux is well known for his relaxed interview style but on the final day of Safety & Health Expo 2022 the tables were turned as he sat down with SHP Editor, Ian Hart in front of a packed Keynote Theatre crowd…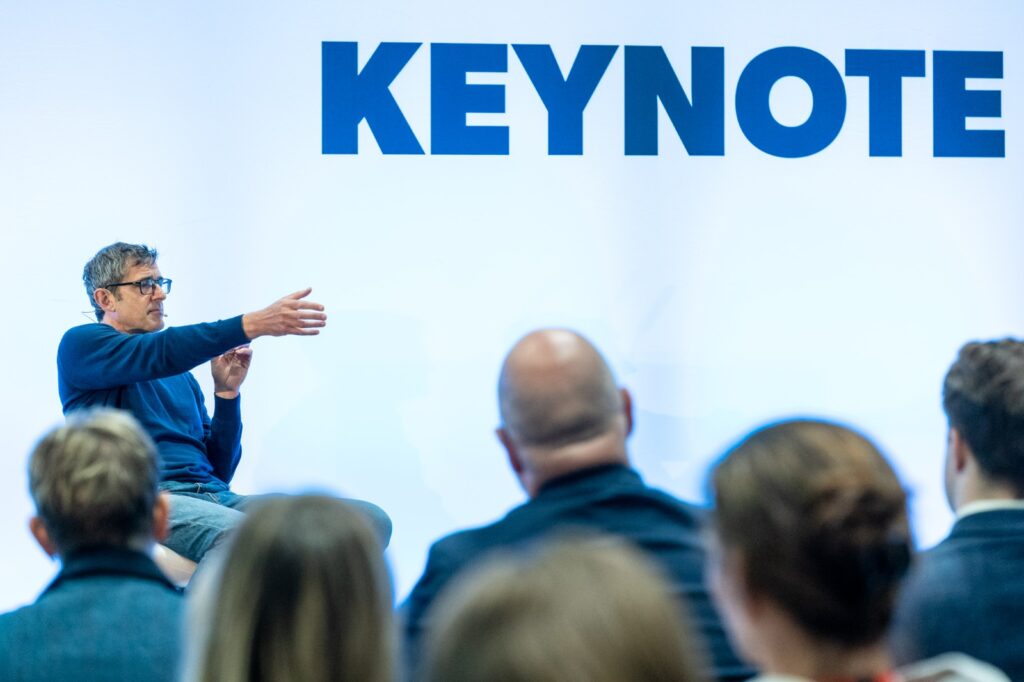 The BAFTA-winning presenter of Louis Theroux's Weird Weekends, When Louis Met…, and LA Stories discussed communicating effectively, working in hostile and volatile environments, and health and wellbeing.
Theroux kicked off by announcing that he'd travelled to the show on the back of a motorbike, clutching tightly to the rider, musing whether that was ironic on the way to a health and safety exhibition.
Ian Hart then asked Theroux about his conversational style and what health and safety leaders can implement into their roles that so often centre around communication. Theroux was immediately questioning of his own abilities, saying he often wonders what it is that he actually does, and whether he is given too much credit, but moved on to discuss the importance of being genuine to building a rapport.
Theroux has covered people from extreme walks of life, he has met celebrities, adult film stars, murderers but he claims: "The weirdest thing about weird people is how normal they are."
From connecting with infamous neo-Nazi Jerry Gruidl over the 70s sitcom Are you being served to asking drug addicts to "spit some bars" the important thing is to connect with his subjects as people first.
Click here to listen to the interview in full…
Expect the unexpected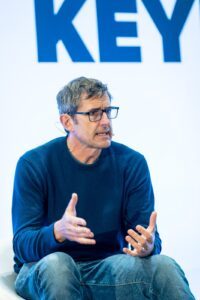 But of course, sometimes this policy can backfire – with Theroux recollecting the importance of not only needing to 'expect the unexpected', but also being calm and adaptable to fluid situations. During the filming of The City Addicted to Crystal Meth Theroux tried to relax a drug user by asking him to 'spit a few bars'. Feeling more comfortable with Theroux's presence, mid-rap, the man pulled a gun from his trousers and began waving it in the air.
Theorux said, 'as a hiphop fan', the presence of guns in rap videos was not unfamiliar, but it did come as a bit of a surprise, especially to members of the crew, who's nervous reaction emanated on to the rapper, spooking him and causing him to become agitated and potentially hostile.
Theroux joked that in these situations it's best to try and remain calm and 'go with the flow', perhaps saying: "Oh, it was great when you got the gun out but maybe you should put it away".
This is where the hostile environment training Theroux completes every four years comes into its own, his ability to keep relatively calm in situations where others may panic is legendary.
Tackling risk
The most dangerous environment he'd filmed in, Theroux said, was not in prisons like San Quentin, or speaking with killers. He says you can always build a rapport with humans – his favourite animal. He even jovially suggested he would be happy to leave a murderer to babysit his children. It is animals that make him the most nervous. When filming with chimpanzees for a programme on exotic pets, he read so much about attacks that he hid in a kitchen and filmed through the window. When the chimp saw them, approached, and smashed the window, at which point Theroux "yelped" and decided it was time to leave.
He advocated for a common-sense approach to tackling risk, describing how when filming with police for his Law and Disorder in Philadelphia film, he was required to wear a stab vest and bullet proof vest that made it impossible for him to wear a seat belt. Theroux took the executive decision to wear the seat belt rather than the bullet proof vest, deciding the risk of injury in a car accident was more likely than being hit by a bullet in a moving vehicle.
Health & wellbeing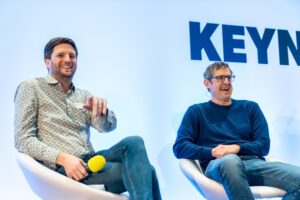 Theroux also talked about his own mental health and struggles with anxiety starting as a young child but says he is mostly able to compartmentalise his work. The main exception to this, he mentioned, is his Jimmy Savile documentary. Following the revelations about Savile's crimes, Theroux said he had to conduct an "internal inventory" and was keen to evaluate what they did, and if he could have done more.
Through his company Mindhouse, Theroux is beginning to produce documentaries that he does not appear in, including Joe Wicks: Facing my Childhood in which the Body Coach explores the link between physical wellbeing and mental health and his own upbringing with an addict father and mother with OCD.
Theroux stressed the importance of psychological assessments and aftercare when dealing with such sensitive and personal subjects. The BBC, he mentioned as the gold standard, conducts assessments before filming with potentially vulnerable people and ensures there is rolling consent throughout production and provides psychological support when filming ends and the documentary is released.
Louis Theroux was speaking to SHP Editor, Ian Hart, at Safety & Health Expo 2022.