Some of the leading personalities in fire safety law and standards, fire risk assessments and building safety will provide a mix of informative individual presentations and expert panel discussions at FIREX International, running alongside Safety & Health Expo, in May.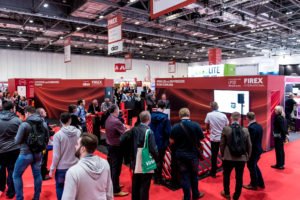 Gill Kernick has partnered organisations in high hazard industries to develop the leadership and culture needed to prevent major accidents. A former resident of Grenfell Tower herself until 2014, she is author of the book Catastrophe and Systemic Change: Learning from the Grenfell Tower Fire and Other Disasters. She will be kicking off the programme by sharing her thoughts on systemic change and the role of trust and disruption in the fire industry on 17 May.
If you're unsure about the wide-ranging implications of the Building Safety Bill, the Deputy Director of the Building Safety Regulator – Tim Galloway – will be on hand on Tuesday 17 May to discuss the HSE's new role in the building safety regime and its approach to compliance and enforcement.