As more businesses search for solutions, guidance and expertise surrounding the increasing challenges of workplace wellbeing and mental health, HR and wellbeing professionals will come together at the Workplace Wellbeing Show 2021, which takes place from 12–14 July at ExCeL, London.

The Workplace Wellbeing Show takes place alongside Safety & Health Expo and Facilities Show. Supporting wellbeing in the workplace is now unequivocally recognised as essential for businesses to progress, and a key issue for companies who want to provide support for staff, retain talent, and make their workplace more productive. Workplace wellbeing is increasingly included in strategy and financial forecasting.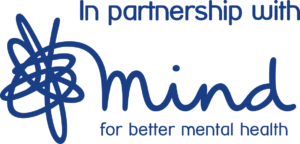 Mind is the ideal partner for Workplace Wellbeing Show owing to the significant shared values between the charity and the event, including a desire to promote wellbeing best practice and level the playing field for mental health. Workplace Wellbeing Show, which hosts a full programme of seminars and presentations, will work with Mind to broaden its reach and impact for professionals, including HR leaders who wish to foster better wellbeing in the workplace.
Faye McGuinness, Head of Workplace Wellbeing Programmes at Mind, said: "We are delighted to be the Charity Partner for the Workplace Wellbeing Show. Poor mental health is now the number one reason for staff absence so it is vital organisations make the wellbeing of their staff a priority. Smart workplaces are recognising the value of prioritising workplace wellbeing, and as a result, seeing happier, more engaged and productive staff who are less likely to need to take time off sick."