The 2022 Safety & Health Expo Inspirational Speaker line-up has been announced. The show is being held at London's ExCeL from 17-19 May. After three years away, the theme of the event this year is around bringing the health & safety community back together.
The Keynote Theatre will once again welcome some of the biggest names from the health and safety profession, along with inspirational speakers, documentary-maker, producer and writer Louis Theroux and Mandy Hickson, one of the first female pilots to serve on the front-line in a Tornado.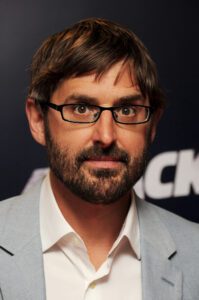 Louis Theroux is a documentary-maker, producer and writer. His unique style of investigation has looked into everything from post-partum mental illness in the UK to American psychiatric treatment centres, dementia care to alcohol addiction.
His simple yet direct style has revealed the personalities, lifestyles, loyalties, and beliefs of those often misunderstood, written-off or ignored.
Louis has trained with American wrestlers, mixed with gang members, and interviewed those on the fringe of society. He has also spent time with self-help gurus, out of work actors, and rappers. Rejecting the more confrontational style of other documentarians in favour of an informal, curious, unassuming approach, his work is consistently revealing, informative and entertaining.
During his session, Louis will provide some surprising and insightful stories from his vast-ranging experience as a TV journalist and give attendees the opportunity to pose some questions of their own.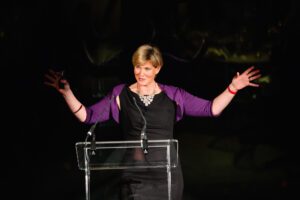 Mandy was one of the first female pilots to serve in a front-line Tornado GR4 squadron, playing an active role in the conflict in Iraq. Her session, 'Lessons learned from serving in a front-line Tornado GR4', will provide a vivid insight into the leadership, teamwork and communication required to define and then realise specific goals in high-pressure situations.
She will also highlight the value of honest and open debriefing after any project or phase; something the Royal Air Force always do, but which businesses often overlook.