Risk assessments are an essential part of any business planning process. Most work carries a risk of potential harm and injury and therefore employers must consider what should be actively done to control it.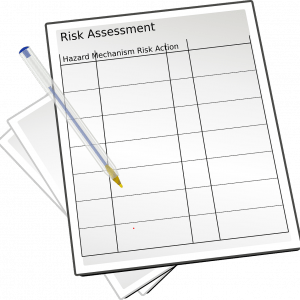 Companies with five employees or more are legally obliged to conducting a risk assessment.
It is not possible to control all risks – work would be impossible under these conditions. However, the risk of injury and damage should be controlled to 'reasonable and 'acceptable' levels and it is the aim of risk assessment to achieve this.
Risk assessment is not an end in itself  but is rather a means of managing risk. Many managers fail to appreciate this and invest far too much time in developing pristine documents to keep on a shelf in the hopes of impressing a visiting inspector or auditor!
Risk assessments should review all of the activities of the business and the places of work and identify the hazards arising.
The people at risk should be identified along with existing risk control measures. Then following an evaluation against the standards to be met, any required improvements should be identified along with timescale and responsibilities for implementation