The international lone worker safety company, SoloProtect, is launching a key addition to its product range with the SoloProtect ID Pro, a highly innovative new product in the lone worker device space.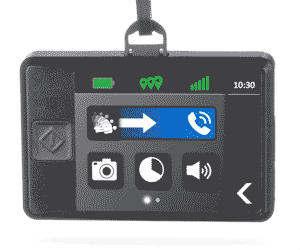 The ID Pro will offer the most comprehensive platform for lone worker security, including giving users the option of streaming video for faster verification during a live 'Red Alert', receipt of geographically-triggered risk messaging, and indoor location capability powered by Bluetooth and Wifi.
While a dedicated lone worker device (LWD) – The ID Pro's video functionality also makes it a Body Worn Video (BWV) device, but with a greater focus on being 'fit for purpose' for civilian applications where streamed video evidence and discretion are a requirement. It is the smallest and lightest BWV device with cellular capability on the market, designed as an ID badge holder, is easy to integrate into apparel, and can be used independently of its video capability as needed.
Video streams live to a SoloProtect Alarm Receiving Centre (ARC) during a Red Alert. Giving comprehensive video verification (in combination with event audio) providing an operator with the full picture of an event, and better intelligence in scenarios where discernible pitch and tone do not reflect the level of threat or an unreferenced weapon. This will materially speed up response to an incident.
Risk Messaging delivered through the ID Pro can also be deployed by a lone worker manager using SoloProtect Insights. In addition, the SoloProtect ID Pro offers sight of Bluetooth Beacons and is enabled with Wifi sniffing to assist the location of lone workers when indoors, where establishing a precise location can be problematic.
The ID Pro is being announced at on June 19, and will be available as part of a SoloProtect lone worker solution, later in 2018. For more information, visit www.newgenbwv.com.