Originally formed more than a century ago as a small-scale mining venture in Northern Minnesota, 3M has grown into one of the largest producers of worker safety and health care products in the world.
3M company products
The 3M range of Personal Protective Equipment (PPE) includes a wide range of disposable respirators, reusable respirators and powered-air respirators.
It also offers a range of hearing protection devices, including earplugs and earmuffs and the 3M Eye Protection portfolio features safety glasses and goggles, which provide protection from a number of workplace hazards and are available with a selection of coatings, lens types and accessories.
The company also offers a complete line of hard hats, face shields, combinations and accessories for anyone exposed to hazardous environments.
'Our goal is continuous improvement of our products to provide the optimal balance of comfort and safety.'
The company also offers a range of online resources, including the 3M Safety Network, which is an interactive blog and online community that addresses an array of industry-related topics. Subjects include training, workplace hazards and general workplace issues.
The 3M SafeTea Break kit is also available, which provides you with the tools you need to engage your workforce in a discussion about health and safety in the workplace.
Included are open-ended questions to be used during breakout sessions that generate debate and create an understanding of the health risks involved with non-compliance in the workplace.
3M history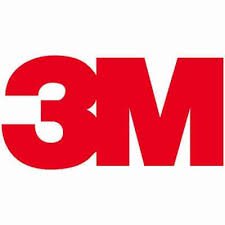 3M itself was founded in 1902 as the then-named Minnesota Mining and Manufacturing Company. Now a global powerhouse, its products improve the daily lives of people around the world.
Its five founders had a simple goal: to mine for corundum, a mineral ideal for making sandpaper and grinding wheels. Turns out, what they thought was corundum was really another low-grade mineral called anorthosite.
Since then, the company has turned to different materials, applied them to other products, and gained the trust of important investors around the world.
Today, more than 60,000 3M products are used in homes, businesses, schools, hospitals and other industries.
In 2018, the company donated safety equipment to firefighters in Lancashire and Manchester, who were tackling moorland fires.
The technology company gave a total of 150 reusable respirators and 200 flame-retardant bump caps to Lancashire Fire and Rescue Service (LFRS) and Greater Manchester Fire and Rescue Service (GMFRS).
Karis Higson, segment marketing executive for the 3M Personal Safety Division, said: "The brave men and women of these two fire and rescue services are putting themselves in harm's way to protect local residents in this difficult situation, as they do every day.
"At 3M, we are committed to providing first-class protection against a wide range of workplace hazards, including those faced by emergency services workers, so we wanted to help in any way possible."