In this episode of the Safety & Health Podcast, we are joined by Sarah Waters, Professor of French Studies at the University of Leeds, to look at a study, published by University of Leeds and Hazards Campaign, which calls on the HSE to monitor, regulate and ultimately prevent workplace suicides.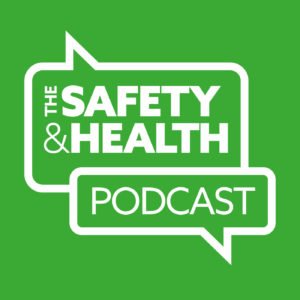 Professor Sarah Waters is a specialist on French labour and the French workplace. The report, Work-related suicide: a qualitative analysis of recent cases with recommendations for reform, investigated 12 suicide cases that occurred between 2015 and 2020 to discover whether they could be attributed to the workplace.
---
Scroll to the bottom of the page to listen to this interview in full…
---
The study stems from a Research England-funded study into a selection of suicide cases and found that employee suicides are still largely treated as an individual mental health problem that has no direct relevance to work or the workplace.
Prof Waters says: "The aim of the study was to look very closely at some of the work-related causal factors that might lead to suicide, and to look at some of the causal connections between suicide and work in the UK context."
To read the full interview with Prof Waters, click here.
Read more from the 'SHP Meets: Women in Health & Safety' series…
Safety & Health Podcast
Subscribe and tune in the Safety & Health Podcast to discover the latest issues facing the health and safety profession, and stay on-top of the developments affecting your role, from working at height, lone working and common workplace hazards, to safety culture, behaviours, occupational health and mental health and wellbeing.
Last time out, we were joined by Anna Keen, Founding Director at Acre Frameworks, who provides guidance on learning the relevant skills to progress your career, delving into how to present yourself confidently and tips for leaders when dealing with Imposter Syndrome.