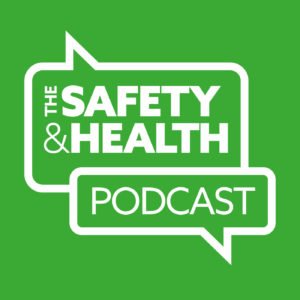 In this sponsored episode, we hear from two speakers from Proud2BSafe – an organisation of motivational speakers who share personal stories about the impact of workplace accidents.  
---
Further listening: Alastair Campbell on workplace mental ill-health and Managing risk and MSD risk assessment at work
---
In this podcast we hear from Sean Toon on mental health and why communication is key, and Matt Hazelton, who was a director at a construction firm when a tragic accident occurred resulting in him losing his two brothers and two good friends.
Initially Proud2BSafe solely focused on Jason Anker's story but with the help of more motivational speakers sharing their stories, it aims to spread the word more broadly, change perspectives and help discuss the causes of people not speaking up at work.
At the end, we also have a quick chat with Neil Fisher, a client of Proud2BSafe who was shortlisted for SHP's Most Influential Person in Health and Safety last year, here, he briefly speaks about what it's been like to work with the organisation.
Both Sean and Matt have highly motivational stories which aims to inspire and change people's attitudes towards health, safety and wellbeing for the better.
Have a read of Jason Anker's articles on SHP here: Evolution of a safety speaker – from motivational to inspirational and Virtually speaking
Learn more about and support Jason Anker's fundraising event 30 Days for 30 Years here!