In Episode 7 of the Safety & Health Podcast, we revisit two recent SHP webinars and find out whether there is a difference between leadership and safety leadership and how to implement a successful safety culture within an organisation.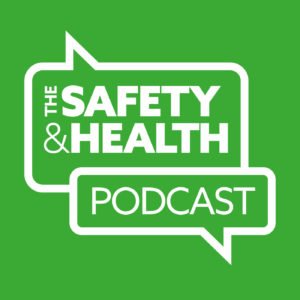 First up, Alastair Davey, Global Vice President HSE at Sodexo, Malcolm Staves, Corporate Health & Safety Director at L'Oréal, Luiz Montenegro, Former VP Group Health & Safety at Carlsberg Group and Steve Hough, President at SoloProtect UK & EU focus on leadership and whether it differs from safety leadership. The panel explain how to create leaders within teams and look at the future of the OSH profession and its leaders.
To listen back, on-demand, to this webinar, 'Is there a difference between leadership and safety leadership?' , click here.
Then, we revisit a session on safety culture with Professor Tim Marsh, Chartered Psychologist and MD of Anker & Marsh, Dr Karen McDonnell, OHS Policy Adviser at RoSPA, Kevin Gilroy, Environmental Health and Safety Specialist at Kevin Gilroy Creative Culture Change, formerly EHS Manager at Avery Dennison and Scott Gaddis, VP, Global Practice Leader, EHS at Intelex Technologies. The panel look at the safety culture challenges that come with large, multi-national organisations, discuss how to change an organisation's safety culture and provide some tips for influencing at board level, in order to implement those changes.
To listen back, on-demand, to this safety culture webinar, click here.
Click here to see our list of upcoming webinars, or view the rest of our on-demand sessions.
Safety & Health Podcast
Subscribe and tune in the Safety & Health Podcast to discover the latest issues facing the health and safety profession, and stay on-top of the developments affecting your role, from working at height, lone working and common workplace hazards, to safety culture, behaviours, occupational health and mental health and wellbeing.
Last month we heard from newly appointed IOSH President James Quinn. Plus, we had some really great tips and advice for people looking for a new role during the pandemic, including how telephone and video interviews differ from face-to-face, and how to integrate yourself into a new company when working remotely.