In this episode of the Safety & Health Podcast, we are joined by Tanya Jenke, General Manager of Cority Australia, who has recently carried out a study, analysing over half a million occupational injuries in Western Australia between 2003-2019, to find whether economic growth following a period of recession has an impact on workplace injuries.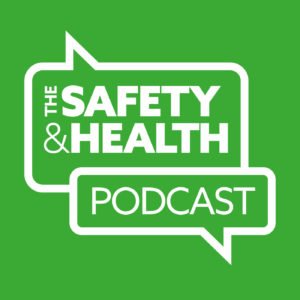 Tanya's study, 'An investigation of the influence of economic cycles on safety performance in Western Australia', was carried out as part of her PhD.
The research looked at the impact of external factors on safety and performance. "Taking a look at the literature, I was able to see that there's been quite a lot of studies done on the impact of internal factors, such as corrective actions, accident investigation, leading and lagging indicators, but there wasn't a lot done on external factors," Tanya said.
---
Scroll to the bottom of the page to listen to this interview in full…
---
"So, I was able to obtain access to a WorkCover database for Western Australia. WorkCover is a governmental organisation that captures compensable occupational injuries. They had 20 years of data that had not been assessed in this manner before, so that came to over half a million data points across 20 years. Looking at that very large data set, while I was interested in how occupational injuries changed, what I was most interested in, was how they changed over time and what was causing them to change over time. That's when I started to look externally and focus on economic cycles."
Click here to read the interview in full, including further statistical analysis and links to additional resources.
Safety & Health Podcast
Subscribe and tune in the Safety & Health Podcast to discover the latest issues facing the health and safety profession, and stay on-top of the developments affecting your role, from working at height, lone working and common workplace hazards, to safety culture, behaviours, occupational health and mental health and wellbeing.
Last time out, we we talked about the legislative and systemic changes required in fire safety, and the wider building sector, to ensure buildings are made safer for occupants.