In this episode of the Safety & Health Podcast, we hear from Matt Birtles, Principal Ergonomics Consultant at HSE's Science and Research Centre, about the different approaches to managing the risks associated with Musculoskeletal disorders.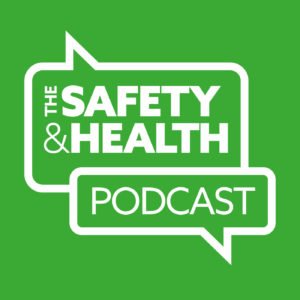 Matt Birtles, an ergonomics and human factors expert, shares his thoughts on why MSDs are important, the various prevalent rates across the UK, what you can do within your own organisation and the Risk Management process surrounding MSD's.
---
Scroll to the bottom of the page to listen to this interview in full…
---
The audio extract was taken from a recent HSE webinar, in association with HSE and TSO, which also featured Hollie Stocks, Sales Manager at HSE, and Carl Whitman, Marketing Manager at TSO.
In the webinar, which is available on-demand, you can hear a full demonstration of how to use HSE's MAC digital tool to log assessments and receive access to various publications on specific guidance, as well as hear the panel answering audience questions.
On-demand webinar: Musculoskeletal disorders (managing risk and the HSE assessment tools)
What are Musculoskeletal Conditions?
Musculoskeletal disorders at work (HSE)
Manual handling assessment charts (the MAC tool)
Live webinar: Manual handling? Don't do it until you have risk assessed! Sign up for free, now.
Safety & Health Podcast
Subscribe and tune in the Safety & Health Podcast to discover the latest issues facing the health and safety profession, and stay on-top of the developments affecting your role, from working at height, lone working and common workplace hazards, to safety culture, behaviours, occupational health and mental health and wellbeing.
Last time out, we were joined by both IOSH President, Louise Hosking, and Immediate Past President, Jimmy Quinn, to discuss overcoming the challenges of the last 12 months and look ahead to what's in store for 2022.