Barbour download: A technical guide to sprinkler systems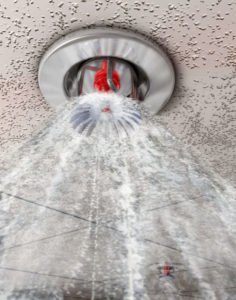 Sprinkler systems are designed to control fires at a very early stage in their development and not necessarily to halt the advance of an already established fire. There is no general legal requirement for sprinkler systems to be installed in a place of work but there may be circumstances where sprinklers are required.
This guide provides an overview of the need-to-know information for sprinklers and covers:
The legal requirements
More information about sprinkler systems
Key actions
Key terms
And more
Fill out the form to download Barbour's free report and find out more.
Sponsored by: