2022 marks the 5th Annual running of the flagship safety event EHS Congress, returning once again back to the heart of Europe, Berlin from 13-14 September. Here, Event Director, Aron Tozser talks to SHP, an event media partner, about what is in store this year…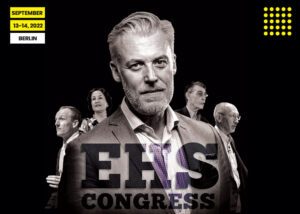 "There really is something magical happening when 200+ EHS colleagues from across Europe eagerly take their seats with a thirst for learning, sharing, and driving progress – together.
"The celebratory 5th edition is due to involve many of the audience-favourites such as a book giveaway, where we distribute a newly released health and safety book, hotspot panel discussions, where your questions can be directly addressed to the panel to see how they would deal with your challenge and the open-bar networking cocktail reception, where delegates can further follow up conversations in an informal ambience with their fellow attendees accompanied by beer, house wines and delicious courses.
"Once again, all sessions will be streamed online, so colleagues of registered delegates can watch free of charge from the comfort of their office/home and take notes as the conference is progressing.
"But what makes this already great formula even better is our family ambience, with Andrew Sharman's energy and dynamism as chairman of the conference.
"This year more than ever, we aim to bring you the latest academic research on safety from the masterminds of safety culture, leadership and organisation like Patrick Hudson, Philippe Delquié, Paul Difford, E. Scott Geller and Frank Furedi. That is coupled with the largest organisations in risk-heavy industries like BP, BASF, Biomeriux, Veolia, L'Oreal, Siemens, GE, Baker Hughes, ASML, Compass Group, Philips and NEXT to show you how exactly are incident rates getting slashed across regions with health and wellbeing gaining increased traction year after year.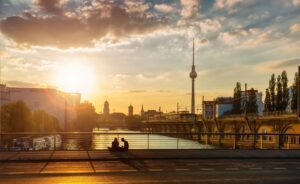 "For the first time ever we're expanding our roundtables sessions for delegates looking to collaborate with their peers, but more importantly we are also introducing breakout workshops to allow an even more in-depth EHS work led by world-class safety thought leaders – Sidney Dekker, Carsten Busch, Dom Cooper, Jean-Christophe Le Coze, Erik Hollnagel and Marcin Nazaruk. They have agreed to shed light on their signature research areas such as Resilient Performance by Erik Hollnagel, Practical Implementation of Safety Differently by Marcin Nazaruk, Restorative Just Culture by Sidney Dekker, Safety is a choice or isn't it by Carsten Busch, Reducing SIFs by Dom Cooper and Blues of the HSE Profession by Jean-Christophe le Coze.
"And that's not all… For our 5th Annual edition, we've booked Mercure Hotel's ATRIUM for our exhibiting coffee break and lunch hall. Coupled with our 15+ exhibitors of the latest software and consulting offerings, this 1600m² naturally lit, high-ceiling space is poised to be an exhilarating networking area.
"Don't miss this out, join us back in Berlin for our celebratory 5th edition to hear from world-renown safety leaders and to meet & greet your colleagues all across Europe."
EHS Congress 2022 takes place in Berlin from 13-14 September.