SHP readers can benefit from a 20% discount on a wide range of health & safety books.

SHP's health & safety bookshop provides readers with an extensive range of Taylor & Francis published resources to help professionals create a safe and healthy work environment.
The books cover good practices and important moral, legal, and financial issues pertaining to a safety manager's job.
Authors such as SHP contributors Andrew Sharman, Tim Marsh and Louise Ward are featured, as well as the likes of Thomas D. Schneid, Charles D. Reese and Ed Ferrett.
The health & safety books are split into the following categories: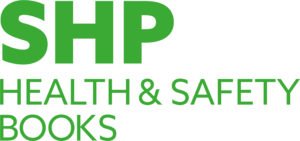 Legal aspects of health and safety;
Occupational Hygiene;
Safety and health programs / Workplace safety;
Certification/Standards/Codes and Local Legislation;
Emergency response/Disasters/Hazardous materials;
Health & Safety management;
NEBOSH qualification textbooks.
Taylor & Francis is offering SHP readers a 20% discount and Free Shipping on all titles.* Simply use code S048 at the checkout.