Wellbeing video: how important is gratitude?
This animation from Building Site to Boardroom (BS2B) shows the benefits of gratitude on our health and wellbeing.
It is well documented that people who cultivate an attitude of gratitude tend to be happier and able to maintain a feeling of contentment, it may also help you bounce back from feeling stressed. Gratitude should be on-going in order to make a lasting difference to your inner well-being. This animation shows how gratitude enables you to have a happier and more grateful outlook on life.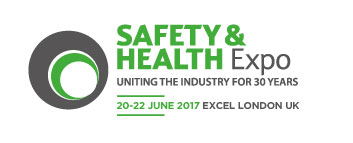 Safety and Health Expo will return to London ExCel on the 20-22 June 2017, showcasing a collection of top health and safety solutions from 300+ UK and international suppliers. Industry professionals will be able to source a range of behavioural safety, risk management, training and occupational health products and services.
Safety & Health Expo will feature a lively PPE and professional clothing Fashion show and will play host to a number of industry awards ceremonies and exclusive networking events.
Register for Safety and Health Expo 2017 today by clicking here…