Webinar – The Power of Root Cause Analysis
Root Cause Analysis (RCA) is not a new concept. It comes in many shapes and disguises. It is a structured method of problem-solving used for identifying the root causes of faults or problems. The application of a solution to a cause is crucial to prevent the fault or problem recurring.
On 3 March you can listen live online to three experts exploring this further.
This presentation will focus on:
The concept
The various methods available
A demonstration of the true power of 'Root Cause Analysis' when applied to an event based problem, to which no solution had previously been found.
---
Listen live online
When: Friday 3 March, 11:00 am to 12:00 am (GMT)
Where: Your computer
Who: Gary Tyne, Engineering Manager & RCA Facilitator/Instructor , Stephen Reeve, EMEA General Manager and Heather Beach, Founder and Managing Director of The Healthy Work Company
How: By clicking here.
---
Speakers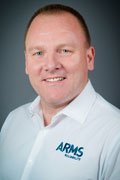 Gary Tyne, Engineering Manager & RCA Facilitator/Instructor, ARMS Reliability
Gary has been using and applying Root Cause Analysis for the past 32 years and has been teaching it for the past 14 years. He is very knowledgeable in the role and the application of RCA in ensuring the health and safety of employees and others by identifying hazards, quantifying the associated risks and implementing control measures to prevent the actuation of the hazards. Gary has facilitated individual investigations and assisted in the development and implementation of RCA programs for various major companies based in the UK and overseas.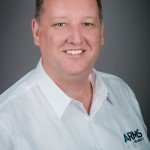 Stephen Reeve, EMEA General Manager, ARMS Reliability
Stephen works with ARMS Reliability's clients across the Europe, Middle East and Africa regions to help them identify the appropriate level of RCA training for their employees. Having worked in international corporations for over 30 years that deliver consulting & training services, Stephen has been involved in numerous multi-site, multi-continent & multicultural projects where he has ensured that training programs have been set-up & delivered to ensure the trainees receive the most value from any training they receive.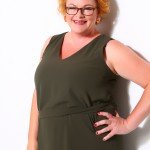 Heather Beach, Founder and Managing Director of The Healthy Work Company
Heather has been running businesses in the health and safety community for over 20 years. Having started in information services – running the first available health and safety service from HSE on CD-ROM at SilverPlatter, she moved to Barbour and then to Safety and Health Expo, SHP and IOSH conference.
Heather is a specialist in organisational cultural change. A qualified coach, she and her partners and associates are committed to transforming the way in which the health and safety profession is viewed by the general public. The founder of Women in Health and Safety and the Barbour webinar series – which attracts 3000 attendees a month, Heather continues to partner with UBM to deliver these.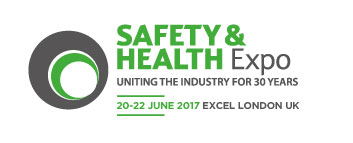 Safety and Health Expo will return to London ExCel on the 20-22 June 2017, showcasing a collection of top health and safety solutions from 300+ UK and international suppliers. Industry professionals will be able to source a range of behavioural safety, risk management, training and occupational health products and services.
Safety & Health Expo will feature a lively PPE and professional clothing Fashion show and will play host to a number of industry awards ceremonies and exclusive networking events.
Register for Safety and Health Expo 2017 today by clicking here…