Video: The hairy arsed builder's guide to stress management
Dave Lee, aka The Hairy Arsed Builder, shares his insights into stress management, especially helpful for those working in construction.
Dave looks at how stress at work can become stress at home, removing negativity from everyday situations, and tools that are accessible to everyone to help create stress-free situations.
More from The Hairy Arsed Builder: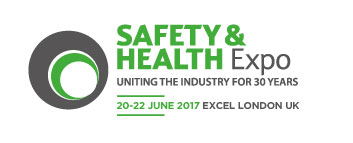 Safety and Health Expo will return to London ExCel on the 20-22 June 2017, showcasing a collection of top health and safety solutions from 300+ UK and international suppliers. Industry professionals will be able to source a range of behavioural safety, risk management, training and occupational health products and services.
Safety & Health Expo will feature a lively PPE and professional clothing Fashion show and will play host to a number of industry awards ceremonies and exclusive networking events.
Register for Safety and Health Expo 2017 today by clicking here…