Video: Supporting your mobile lone workers
In her fourth video for SHP, Nicole Vazquez explains how to support your mobile lone workers, including the purpose of lone worker services, and how to choose one.
The SHP Safety Talks are a series of small thought pieces designed to get you thinking, whilst perhaps sipping your morning coffee. The SHP team have invited key individuals from the safety world to deliver these mini-lectures, and you can expect only the most insightful challenging and engaging threads.  For more videos from the SHP Safety Talks series, visit our CPD  downloads page.
Tell us what you think of Nicole's presentation in the comments section below.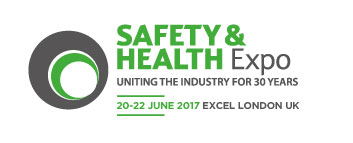 Safety and Health Expo will return to London ExCel on the 20-22 June 2017, showcasing a collection of top health and safety solutions from 300+ UK and international suppliers. Industry professionals will be able to source a range of behavioural safety, risk management, training and occupational health products and services.
Safety & Health Expo will feature a lively PPE and professional clothing Fashion show and will play host to a number of industry awards ceremonies and exclusive networking events.
Register for Safety and Health Expo 2017 today by clicking here…