Two men convicted of manslaughter after four die in tipper truck incident
Two men have been convicted of manslaughter after four people were killed by a tipper truck, after its brakes failed in Bath, in February 2015. The driver of the truck has been acquitted.
The incident
Phillip Potter, 20, was behind the wheel when his 32-tonne truck's brakes failed and it struck Mitzi Steady, four, Robert Parker, 59, Philip Allen, 52, and Stephen Vaughan, 34. He was cleared of dangerous and careless driving following a trial at Bristol Crown Court.
The court heard that a former employee said he had previously reported the fault to bosses.
Mr Potter had only been in the job a matter of days and told the court he would never had driven the lorry, which had 710,000km (almost 450,000 miles) on the clock at the time of the incident, had he known the brakes were faulty.
A witness of the incident said he heard the driver say: "I think I've killed them. I was coming down the hill. I put my foot on the brake and there was nothing there."
In court Mr Potter told the jury: "I tried the handbrake. I put it on and nothing. I tried putting the lorry into third gear to try and get the engine to slow it down.
"I was really scared because I never had anything like this happen to me before. I blasted the horn. It was the only thing I could think of to warn people that I couldn't stop. Somewhere in the back of my head I believed I was going to stop somehow. I am dead. I thought this was the end. I didn't know what was going to happen. My hands are on the steering wheel. I locked my arms and pushed myself back into the chair."
Safety
Prosecutor Adam Vaitilingam QC said earlier in the trial that Mr Potter was "an inexperienced driver who had only been in the company for a matter of days".
He said Grittenham Haulage Limited, was set up in December 2013 and was "a shambles from start to finish" with no transport manager in place at the time of the crash.
The firm did not carry out the recommended brake efficiency tests on the vehicle, which was "an accident waiting to happen," he said.
A former driver at Grittenham Haulage Ltd described how company boss Matthew Gordon, 30, used restricted roads as short cuts, saying he would follow his employer in convoy and use roads not suitable for large vehicles.
He also told the court that he had driven the same tipper truck for six months in 2014. He said he had experienced brake failings, electrical faults and air pressure faults. In one incident, he said he felt the brake go "straight to the floor" as he attempted to stop behind a car making a sharp turn. He described the brakes as having a "spongy sensation".
The final safety check on the vehicle was in January 2015, weeks before the crash, when Mechanic Peter Wood deemed it safe to drive, the court heard.
Alyson Harris, Senior Crown Prosecutor for CPS South West said: "This terrible tragedy could have been avoided had the defendants performed their jobs competently. The company did not comply with the Traffic Commissioner's conditions; the vehicle was not properly maintained; and it was driven on a road it should not have been on and at a time when it was not roadworthy.
"The Crown Prosecution Service has been working with the police team on this difficult and complicated case since July 2015, advising on the law and on the direction of the investigation and with prosecution counsel in preparing the case for trial."
Alyson added: "We hope that these verdicts bring some sense of justice to the victims' families and that all road users take note of the importance of safety and of complying with the rules of the road and of the terrible results that can follow if that is not done."
Verdict
Company boss Matthew Gordon and Mechanic Peter Wood, 55, who was employed to carry out inspections on the trucks were each convicted of four counts of manslaughter. They have been remanded in custody ahead of sentencing next month.
The Judge said: "The offences they have been convicted of would attract substantial prison terms, so it seems to me that it would be wrong not to start serving those terms now."
Matthew Gordon – convicted of the manslaughter (by gross negligence) of Mitzi Steady, Stephen Vaughan, Philip Allen and Robert Parker. Acquitted of causing death by dangerous driving, causing death by careless driving, and causing serious injury by dangerous driving.
Peter Wood – convicted of the manslaughter (by gross negligence) of Mitzi Steady, Stephen Vaughan, Philip Allen and Robert Parker.
Phillip Potter (driver of the tipper lorry) – acquitted of causing death by dangerous driving, causing death by careless driving, and causing serious injury by dangerous driving.
Matthew Gordon and Peter Wood will be sentenced on 27 January 2017.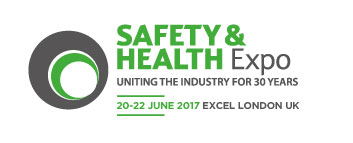 Safety and Health Expo will return to London ExCel on the 20-22 June 2017, showcasing a collection of top health and safety solutions from 300+ UK and international suppliers. Industry professionals will be able to source a range of behavioural safety, risk management, training and occupational health products and services.
Safety & Health Expo will feature a lively PPE and professional clothing Fashion show and will play host to a number of industry awards ceremonies and exclusive networking events.
Register for Safety and Health Expo 2017 today by clicking here…