Podcast with Laura Cleaver: Is the safety industry that male dominated?
In a podcast with executive coach Caroline Arnold, Laura Cleaver, who was recently promoted to partner at HSE Recruitment Network about her career journey so far and her role within the health and safety profession.
She explains how she went from a philosophy degree at Birmingham university to a few different careers and roles before falling into the recruitment profession, resulting recently with her promotion to partner within the company.
In her interview with Caroline, Laura explains the HSE Leaders Connect group and the importance of leaders attending health and safety networking events to discuss interesting topics and share ideas with like-minded people.
Laura explains how UBM's Women in Health and Safety network has brought together women within health and safety from various different industries, and HSE Recruitment Network's role in co-ordinating and organising the Birmingham Women in Health and Safety events.
She explains: "Although it's a women's event, we do tend to just end up talking about general safety issues. I think it's more about knowing there are other women in the industry that you could turn to."
Listen to the full podcast from Laura and Caroline below to find out more details about instigating change within health and safety both with gender diversity and at a c-suite level.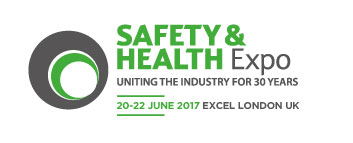 Safety and Health Expo will return to London ExCel on the 20-22 June 2017, showcasing a collection of top health and safety solutions from 300+ UK and international suppliers. Industry professionals will be able to source a range of behavioural safety, risk management, training and occupational health products and services.
Safety & Health Expo will feature a lively PPE and professional clothing Fashion show and will play host to a number of industry awards ceremonies and exclusive networking events.
Register for Safety and Health Expo 2017 today by clicking here…